We're following all official guidelines to keep ourselves healthy on the job, and as a result, shipping may be delayed.
You will receive an email from our web orders team confirming that your order has been processed.
We thank you for your support and your patience at this challenging time.
John Adams and the Magic Bobblehead: John Adams and the Magic Bobblehead (Paperback)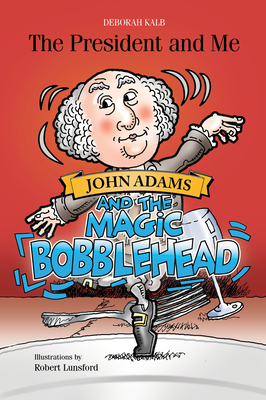 Description
---
Adventure, history, and the drama of family life intertwine in this engrossing tale of a fifth-grade girl struggling to find her place after her mom remarries and she finds herself stuck with a younger stepbrother. Find out what happens when Ava and her newly blended family take a trip to Boston, where she buys a magic bobblehead and is unexpectedly transported to the eighteenth and nineteenth centuries. As Ava and her stepbrother, J. P., travel back and forth with John and Abigail Adams and their children, from Massachusetts, to Philadelphia, to the White House, to France, she learns about history, friendship, and how to deal with new situations, including her recently blended family. This sequel to
The President and Me: George Washington and the Magic Hat
features some of the same characters.
About the Author
---
Deborah Kalb is a freelance writer and editor who spent more than twenty years working as a journalist. She is the author of The President and Me: George Washington and the Magic Hat, and lives with her family in the Washington, DC, area. Robert Lunsford has been a graphic artist/illustrator for nearly forty years. A graduate of Virginia Commonwealth University's School of the Arts, Rob is known for his ability to tell stories through pictures and information graphics. He is married to a fellow artist and teacher and has two grown children.