We're following all official guidelines to keep ourselves healthy on the job, and as a result, shipping may be delayed.
You will receive an email from our web orders team confirming that your order has been processed.
We thank you for your support and your patience at this challenging time.
Beowulf (Paperback)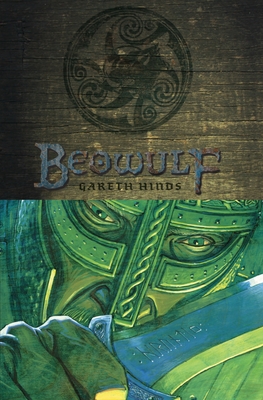 Description
---
This exhilarating graphic-novel edition of an ancient classic honors the spirit of the original as it attracts modern readers.

The epic tale of the great warrior Beowulf has thrilled readers through the ages — and has been reinvented for a new generation with Gareth Hinds's masterful illustrations. Grendel's black blood runs thick as Beowulf defeats the monster and his hideous mother, while somber hues overcast the hero's final, fatal battle against a raging dragon. Speeches filled with courage and sadness, lightning-paced contests of muscle and will, and funeral boats burning on the fjords are all rendered in glorious and gruesome detail. Told for more than a thousand years, Beowulf's heroic saga finds a true home in this graphic-novel edition.
About the Author
---
Gareth Hinds says, "BEOWULF gave me the chance to explore the superhero story in a more timeless way, without the skintight suits and other wacky conventions of that genre. I wanted to show people how cool a story this really is." He lives in New York City and writes graphic novels full-time.