DK Eyewitness Books: Chemistry: Discover the Amazing Effect Chemistry Has on Every Part of Our Lives (Hardcover)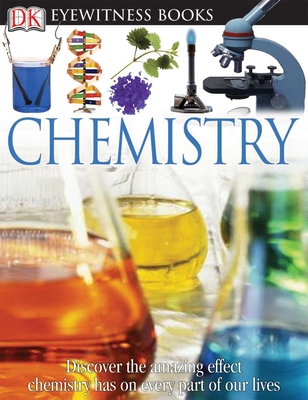 $16.99
Not On Our Shelves—Ships in 1-5 Days
Description
---
Chemical processes have always been a part of life. They enable our bodies to function and are the basis of countless substances and processes we take for granted. This intriguing book explores the world's natural chemistry and how we understand and exploit it.

From the first use of fire, people have practiced chemistry to produce food and drink, tan leather, make dyes for clothes and cosmetics, work metals, and produce glass and pottery. Today, chemicals help to purify our water, improve agriculture, and manufacture drugs, synthetic fabrics, and plastics. Our growing knowledge of the Earth's elements, the properties of atoms and DNA, and how substances interact, has resulted in many new technologies, products, and scientific advances.

The most trusted nonfiction series on the market, Eyewitness Books provide an in-depth, comprehensive look at their subjects with a unique integration of words and pictures.
About the Author
---
Dr. Ann Newmark worked as a curator, writer, and researcher at the Science Museum in London. She helped to revamp the chemistry galleries as a research assistant in the 1970s, became senior curator of the Experimental Chemistry branch in the 1980s, and was promoted to head of documentation in the 1990s. Newmark wrote the DK Eyewitness book Chemistry in 1993, using photographs of many of the museum's unique items to help illustrate the subject for young readers.