Petal and Vine Handmade Embroidered Journal (Other)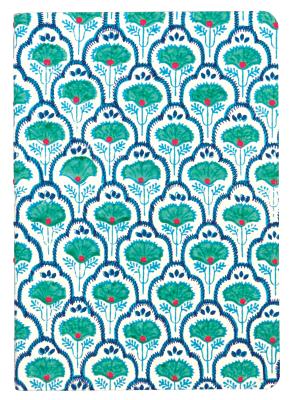 Description
---
Galison's Petal and Vine Handmade Embroidered Journal features a bold floral pattern in lush color and texture. Each journal is uniquely crafted with rounded corners and 120 lined pages of quality paper stock to provide an ideal place for your writing, thoughts, and doodles. An excellent gift for any writer.
- Trim size: 7 x 10 inches
- Handmade embroidered cover
- Recycled cotton paper with sewn binding
- 120 lined pages, solid color liner
- Polybag packaging
- Made in India.