American Empire: A Global History (America in the World #25) (Paperback)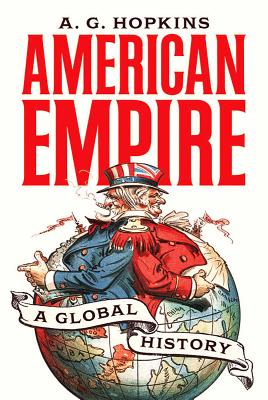 $27.95

In Stock—Click for Locations
Description
---
A new history of the United States that turns American exceptionalism on its head
American Empire
is a panoramic work of scholarship that presents a bold new global perspective on the history of the United States. Taking readers from the colonial era to today, A. G. Hopkins shows how, far from diverging, the United States and Western Europe followed similar trajectories throughout this long period, and how America's dependency on Britain and Europe extended much later into the nineteenth century than previously understood. A sweeping narrative spanning three centuries,
American Empire
goes beyond the myth of American exceptionalism to place the United States within the wider context of the global historical forces that shaped Western empires and the world.
About the Author
---
A. G. Hopkins is Emeritus Smuts Professor of Commonwealth History at the University of Cambridge and former Walter Prescott Webb Chair in History at the University of Texas at Austin. His books include Global History, Globalization in World History, and British Imperialism, 1688-2015.