To Space and Back (Paperback)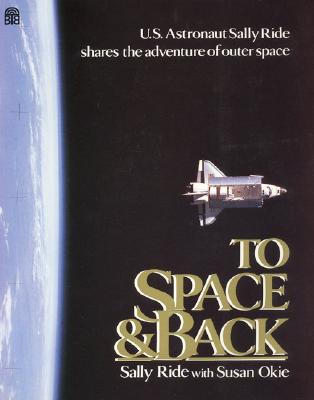 $14.99
Special Order—Subject to Availability
Description
---
Sally Ride, the first America woman to journey into space, gives young readers an unprecedented look at life among the stars and aboard NASA shuttles in To Space and Back, an ALA Notable Children's Book.
Much has been written about the vast scientific importance of space exploration, but very little about the human side of being a member of an astronaut crew. Sally Ride first flew into space on the shuttle Challenger on June 18, 1983. In this book, with the help of journalist Susan Okie, Sally shares her personal experience of traveling into space. From discussing the experience of living and working in the weightlessness of space to explaining how astronauts train and adapt to their new environment, she answers the most frequently asked questions about her journey through space.
About the Author
---
Susan Okie has known Sally Ride since they were students together at Westlake School. She remembers her as a "fleet-footed fourteen-year-old with a self-confident grin" who was her academic rival. They have remained close friends, even though their lives have taken them in different directions. Susan Okie also attended Swarthmore College and later went to Radcliffe, from which she graduated with a degree in biology. She received her M.D. from Harvard Medical School in 1978. She now works as a medical journalist for the Washington Post.
Praise For…
---
★ "Ride's zest for the adventure [of space flight] comes through clearly, making this a book that can be read aloud to young children, please an adult, or inspire anyone in between."
— School Library Journal, starred review

"The book succeeds in helping us imagine the unimaginable--what it really feels like to blast off in a rocket and float effortlessly in midair while circling hundreds of miles above the earth."
— The Washington Post Book World

"This book is an important contribution to all that has been written about space travel, for it is a vivid description of the human side of exploring the unknown."
— The Chicago Tribune

"An engrossing account of a space journey, gives intimate details [of life] on board the shuttle. A personal approach to what too often seems too far away, this will inspire young readers with the heights of adventure to which an interest in science can take ordinary people like themselves."
— Bulletin of the Center for Children's Books,University of Chicago, Starred Review