A Cold Welcome: The Little Ice Age and Europe's Encounter with North America (Paperback)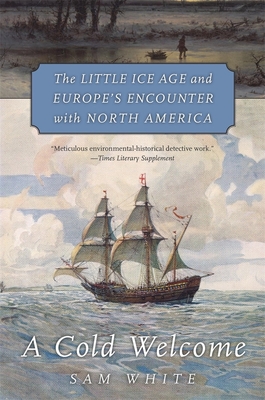 $22.95

Not On Our Shelves—Ships in 1-5 Days
Description
---
Cundill History Prize Finalist
Longman-History Today Prize Finalist
Winner of the Roland H. Bainton Book Prize
"Meticulous environmental-historical detective work."
--
Times Literary Supplement
When Europeans first arrived in North America, they faced a cold new world. The average global temperature had dropped to lows unseen in millennia. The effects of this climactic upheaval were stark and unpredictable: blizzards and deep freezes, droughts and famines, winters in which everything froze, even the Rio Grande.
A Cold Welcome
tells the story of this crucial period, taking us from Europe's earliest expeditions in unfamiliar landscapes to the perilous first winters in Quebec and Jamestown. As we confront our own uncertain future, it offers a powerful reminder of the unexpected risks of an unpredictable climate. "A remarkable journey through the complex impacts of the Little Ice Age on Colonial North America...This beautifully written, important book leaves us in no doubt that we ignore the chronicle of past climate change at our peril. I found it hard to put down."
--Brian Fagan, author of
The Little Ice Age
"Deeply researched and exciting...His fresh account of the climatic forces shaping the colonization of North America differs significantly from long-standing interpretations of those early calamities."
--
New York Review of Books