Some of My Best Friends Are Black: The Strange Story of Integration in America (Hardcover)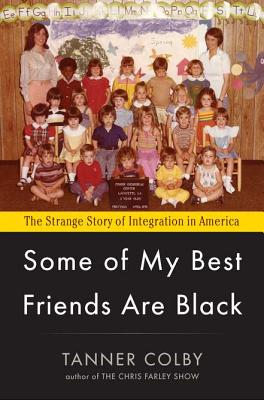 Out of Print in This Format
Description
---
An incisive and candid look at how America got lost on the way to Dr. King's Promised Land
Almost fifty years after Martin Luther King, Jr.'s "I Have a Dream" speech, equality is the law of the land, but actual integration is still hard to find. Mammoth battles over forced busing, unfair housing practices, and affirmative action have hardly helped. The bleak fact is that black people and white people in the United States don t spend much time together at work, school, church, or anywhere. Tanner Colby, himself a child of a white-flight Southern suburb, set out to discover why.
"Some of My Best Friends Are Black" chronicles America's troubling relationship with race through four interrelated stories: the transformation of a once-racist Birmingham school system; a Kansas City neighborhood's fight against housing discrimination; the curious racial divide of the Madison Avenue ad world; and a Louisiana Catholic parish's forty-year effort to build an integrated church. Writing with a reporter's nose and a stylist's flair, Colby uncovers the deep emotional fault lines set trembling by race and takes an unflinching look at an America still struggling to reach the mountaintop.
About the Author
---
Tanner Colby is the author of "Belushi: A Biography" and the New York Times and Los Angeles Times bestseller "The Chris Farley Show: A Biography in Three Acts." He lives in Brooklyn, New York.