We're following all official guidelines to keep ourselves healthy on the job, and as a result, shipping may be delayed.
You will receive an email from our web orders team confirming that your order has been processed.
We thank you for your support and your patience at this challenging time.
The Three Dimensions of Freedom (Paperback)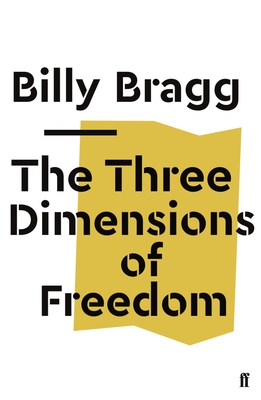 Description
---
Musician and activist Billy Bragg diagnoses the crisis of accountability in Western democracies in this new series of political pamphlets from Faber.
We live in a world where strongman politics are rising; neo-liberalism has hollowed out political parties; and corporations have undermined democracy. Ordinary voters feel helpless to effect change, resulting in outbreaks of populist anger, and traditional platforms for debate are losing their viability as readers source information online. In this short and vital polemic, progressive thinker and activist Billy Bragg argues that accountability is the antidote to authoritarianism, and that without it, we can never truly be free. He shows us that Freedom requires three dimensions to function: Liberty, Equality, and Accountability - and the result is a three dimensional space in which freedom can be exercised by all.
About the Author
---
Stephen William "Billy' Bragg" is an English singer-songwriter and left-wing activist. His music blends elements of folk music, punk rock and protest songs, with lyrics that span political or romantic themes. His music is heavily centered on bringing about change and getting the younger generation involved in grass-roots activist causes. His book Roots, Radicals and Rockers: How Skiffle Changed the World was a bestseller in 2016.