We're following all official guidelines to keep ourselves healthy on the job, and as a result, shipping may be delayed.
You will receive an email from our web orders team confirming that your order has been processed.
We thank you for your support and your patience at this challenging time.
I Know Why the Caged Bird Sings (Mass Market Paperback)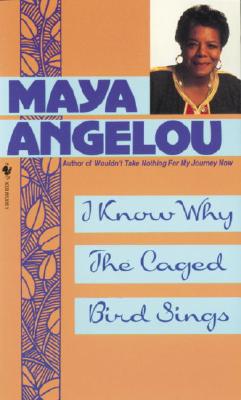 Special Order—Subject to Availability
Description
---
A phenomenal #1 bestseller that has appeared on the New York Times bestseller list for nearly three years, this memoir traces Maya Angelou's childhood in a small, rural community during the 1930s. Filled with images and recollections that point to the dignity and courage of black men and women, Angelou paints a sometimes disquieting, but always affecting picture of the people—and the times—that touched her life.
Praise For…
---
"This testimony from a black sister marks the beginning of a new era in the minds and hearts of all black men and women... I Know Why The Caged Bird Sings, liberates the reader into life simply because Maya Angelou confronts her own life with such a moving wonder, such a luminous dignity. I have no words for this achievement, but I know that not since the days of my childhood, when the people in books were more real than the people one saw every day, have I found myself so moved... Her portrait is a biblical study in life in the midst of death."—James Baldwin

"Simultaneously touching and comic"—New York Times

"It is a heroic and beautiful book."—Clevland Plain Dealer

"Maya Angelou is a natural writer with an inordinate sense of life and she has written and exceptional autobiographical narrative... a beautiful book—an unconditionally involving memoir for our time or any time."—Kirkus Reviews