We're following all official guidelines to keep ourselves healthy on the job, and as a result, shipping may be delayed.
You will receive an email from our web orders team confirming that your order has been processed.
We thank you for your support and your patience at this challenging time.
Evil Fairies Love Hair (Hardcover)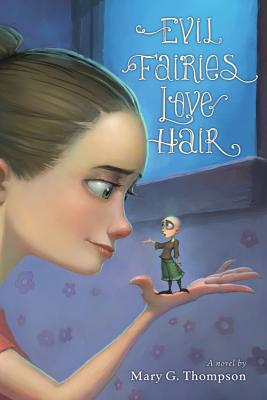 Description
---
Ali and her middle school classmates are raising flocks of fairies to make their wishes come true. But growing a flock is harder than it sounds: the fairies eat only human hair, and the rules for dealing with them are confusing, misleading, and subject to change. As Ali and her friends struggle to earn their wishes, mistakes are made, spells go awry, and soon Ali is up against hundreds of two-inch-tall imps who have very big plans—to replace all the parents in town!—and the power to carry them out. Comedy and fantasy intertwine in this lively tale of intrigue, magic, and the power of hair.
About the Author
---
Mary G. Thompson was born and raised in Cottage Grove and Eugene, Oregon. She was a practicing attorney for more than seven years, including almost five years in the U.S. Navy. She is a librarian in Washington, D.C. Visit her at www.marygthompson.com.