We're following all official guidelines to keep ourselves healthy on the job, and as a result, shipping may be delayed.
You will receive an email from our web orders team confirming that your order has been processed.
We thank you for your support and your patience at this challenging time.
How to Change Your Mind: What the New Science of Psychedelics Teaches Us About Consciousness, Dying, Addiction, Depression, and Transcendence (Large Print / Paperback)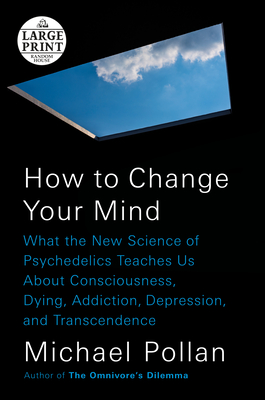 About the Author
---
Michael Pollan is the author of seven previous books, including Cooked, Food Rules, In Defense of Food, The Omnivore's Dilemma and The Botany of Desire, all of which were New York Times bestsellers. A longtime contributor to the New York Times Magazine, he also teaches writing at Harvard and the University of California, Berkeley. In 2010, TIME magazine named him one of the one hundred most influential people in the world.