The Body in the Castle Well: A Bruno, Chief of Police novel (Bruno, Chief of Police Series #14) (Hardcover)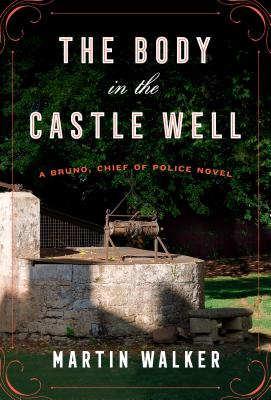 Other Books in Series
This is book number 14 in the Bruno, Chief of Police Series series.
Description
---
An aging art scholar and a visiting student, haunting echoes of France's colonialist past, and a delicious navarin of lamb--Bruno is back, and his latest case leads him from the Renaissance to the French Resistance and beyond by way of a corpse at the bottom of a well.

When Claudia, a young American, turns up dead in the courtyard of an ancient castle in Bruno's jurisdiction, her death is assumed to be an accident related to opioid use. But her doctor persuades Bruno that things may not be so simple. Thus begins an investigation that leads Bruno to Monsieur de Bourdeille, the scholar with whom the girl had been studying, and then through that man's past. He is a renowned art historian who became extraordinarily wealthy through the sale of paintings that may have been falsely attributed--or so Claudia suggested shortly before her death. In his younger days, Bourdeille had aided the Resistance and been arrested by a Vichy policeman whose own life story also becomes inexorably entangled with the case. Also in the mix is a young falconer who works at the Château des Milandes, the former home of fabled jazz singer Josephine Baker. In the end, of course, Bruno will tie all the loose threads together and see that justice is served--along with a generous helping of his signature Périgordian cuisine.
About the Author
---
MARTIN WALKER is a senior fellow of the Global Business Policy Council, a private think tank based in Washington, D.C. He is also editor in chief emeritus and international affairs columnist at United Press International. His previous novels in the Bruno series are Bruno, Chief of Police; The Dark Vineyard; Black Diamond; The Crowded Grave; The Devil's Cave; The Resistance Man; The Children Return; The Patriarch; Fatal Pursuit;The Templars' Last Secret; and A Taste for Vengeance, all international best sellers. He divides his time between Washington, D.C., and the Dordogne.
Praise For…
---
"Walker knows exactly what he's doing in this series, which artfully seasons its plots with regional lore about the sport of falconry and with lessons in French history." —Marilyn Stasio, The New York Times Book Review 

"Walker deftly weaves disparate storylines into the narrative . . . As is the case with all the Bruno novels, The Body in the Castle Well is not to be missed." —Bruce Tierney, Bookpage

"[Walker] always delivers a live-wire plot, well-realized characters (he's especially adept at character revealing scenes), and an incredibly varied setting . . . Another winner in an always-strong series." —Booklist (starred review)

"Whether he's preparing a gourmet dinner, enjoying a glass of wine, or solving a murder, it's a pleasure to be in Bruno's company." —Publishers Weekly

"Brushes aside the extraneous and immediately takes the reader into the investigation and the array of characters and motives with no wasted verbiage." —Toni V. Sweeney, New York Journal of Books

"This will satisfy fans of the series, and also those who enjoy intricate mysteries in unique settings with plenty of local details." —Dan Forrest, Library Journal

"Mr. Walker's Bruno novels are good mysteries, but they're also travelogues and culinary experiences, history lessons and nature guides . . . the reader will learn quite a bit." —Robert Croan, Pittsburgh Post-Gazette