Europe's Promise: Why the European Way Is the Best Hope in an Insecure Age (Hardcover)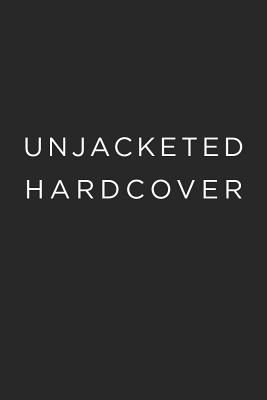 $95.00
Not On Our Shelves—Ships in 1-5 Days
Description
---
A quiet revolution has been occurring in post-World War II Europe. A world power has emerged across the Atlantic that is recrafting the rules for how a modern society should provide economic security, environmental sustainability, and global stability. In Europe's Promise, Steven Hill explains Europe's bold new vision. For a decade Hill traveled widely to understand this uniquely European way of life. He shatters myths and shows how Europe's leadership manifests in five major areas: economic strength, with Europe now the world's wealthiest trading bloc, nearly as large as the U.S. and China combined; the best health care and other workfare supports for families and individuals; widespread use of renewable energy technologies and conservation; the world's most advanced democracies; and regional networks of trade, foreign aid, and investment that link one-third of the world to the European Union. Europe's Promise masterfully conveys how Europe has taken the lead in this make-or-break century challenged by a worldwide economic crisis and global warming.
About the Author
---
Steven Hill is Director of the Political Reform Program for the New America Foundation and author of 10 Steps to Repair American Democracy and other books on politics. His articles have appeared in the New York Times, Washington Post, Los Angeles Times, Wall Street Journal, Salon.com, TheNation, International Herald Tribune, The Guardian, Prospect, and many other publications and websites.
Praise For…
---
"Timely and provocative. Europe's Promise explains why in most areas, it is Europe's constitutional forms, economic regulations, and social values, not those of the United States, that are the most popular models for new democracies. The oldest one should take note."
— Andrew Moravcsik
"Hill is a lucid and engaging writer. He makes you sit up and think. He is surely right in saying that Europe's prosperous, peaceful and democratic social market economy looks attractive when contrasted with the unbalanced, excessively deregulated US model or with China's politically repressive capitalism."
— Tony Barber
"Europe's Promise" marshals an impressive army of facts and comparative statistics to show that the United States is behind Europe in nearly every socio-economic category that can be measured and that neither America's trickle-down, Wall Street-driven capitalism nor China's state capitalism hold the keys to the future."
— Bernd Debusmann
"An engrossing book. . . . Hill has a gift for capturing cogent themes in a single image. . . . Steven Hill examines the evolving trajectory since World War II of Europe's 'fulcrum institutions' on which their societies pivot, and discovers rich contrast to the ruinous feuding of Republicans and Democrats here."
— Anne Grant
"Breezily written and well-documented . . . To anyone wondering whether by 2099 the current era will be viewed as a second 'American Century,' Hill's warnings are worth considering. If the competitive advantages he ably enumerates continue to evolve in Europe's favor, the claim to the century may well cross the Atlantic."
— Cecilio Morales
"Europe's promise is in many ways a provocative and exuberant book."
— Teija Tiilikainen
"There are vital lessons in Europe's Promise from which America could benefit. . . . Hill is able to explain how and why Europe works and therefore, may galvanize Americans to look in the mirror and make some changes."
— Joseph David Rollwagen & Justin McCauley
What to make of this dazzling Opus? The analysis offers some fresh perspective on the European and American systems…The book fills gaps in information about Europe and at the same time act as a manifesto for a fundamentally different America.
— Internationale Politik
"An important new book from Berkeley's worthy UC Press."
— Bill Mann
"A comprehensive analysis of Europe aimed at engaging the American public in a dialogue about the transformative achievements of the old continent. A very-well written discussion, substantiated by a wealth of reference material and dotted with personal anecdotes."
— A. E. Wohlers