Unidentified Flying Mad Libs (Paperback)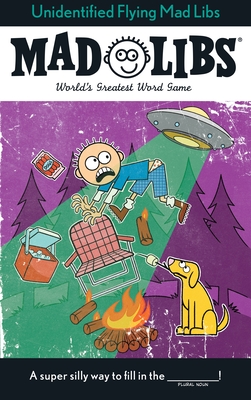 $4.99

Not On Our Shelves—Ships in 1-5 Days
Description
---
Mad Libs is the world's greatest word game and a great gift for anyone who likes to laugh! Write in the missing words on each page to create your own hilariously funny stories all about aliens. Does life exist on other PLURAL NOUN? Find out in Unidentified Flying Mad Libs!

With 21 "fill-in-the-blank" stories about UFOs, alien abductions, Area 51, and more, Unidentified Flying Mad Libs will transport you to another planet! Play alone, in a group, or with an extraterrestrial. Mad Libs are a fun family activity recommended for ages 8 to NUMBER.
About the Author
---
When Kristin Conte is not writing children's books, she's busy chasing UFOs in New Jersey.