Matilda's Fantastically Fine Notebook (Hardcover)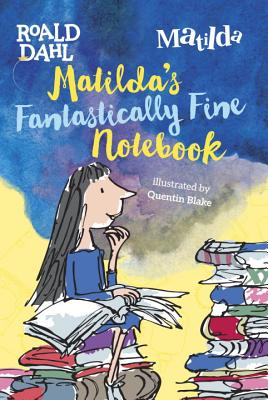 Description
---
Explore the magic and brilliance of Matilda in this exciting interactive notebook based on Roald Dahl's classic story!


     In Roald Dahl's classic story, Matilda is a brilliant and sensitive five-year-old girl who uses magic and wit to stand up to her indifferent parents and her school's cruel headmistress. Now, dive into Matilda's world of books and magic with this interactive full-color journal. Explore all of the things that spark your curiosity and inspire your creativity! Featuring Quentin Blake's famous illustrations and excerpts from Dahl's original text, this journal is the perfect space to continue Matilda's adventures.
About the Author
---
Roald Dahl (1916-1990) was born in Wales of Norwegian parents. He spent his childhood in England and, at age eighteen, went to work for the Shell Oil Company in Africa. When World War II broke out, he joined the Royal Air Force and became a fighter pilot. At the age of twenty-six he moved to Washington, D.C., and it was there he began to write. His first short story, which recounted his adventures in the war, was bought by The Saturday Evening Post, and so began a long and illustrious career.
After establishing himself as a writer for adults, Roald Dahl began writing children's stories in 1960 while living in England with his family. His first stories were written as entertainment for his own children, to whom many of his books are dedicated. 
Roald Dahl is now considered one of the most beloved storytellers of our time. Although he passed away in 1990, his popularity continues to increase as his fantastic novels, including James and the Giant Peach, Matilda, The BFG, and Charlie and the Chocolate Factory, delight an ever-growing legion of fans.