The Kennedy Women: The Saga of an American Family (Paperback)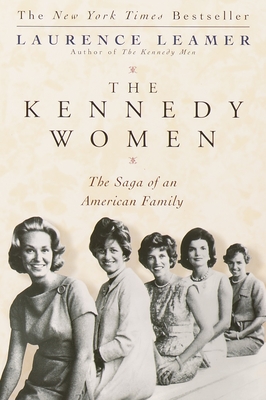 $23.00
Not On Our Shelves—Ships in 1-5 Days
Description
---
"A FRESH AND UNVARNISHED PORTRAIT OF A FASCINATING, TALENTED, AND DEEPLY FLAWED FAMILY."
--Boston Herald Laurence Leamer was granted unheralded access to private Kennedy papers, and he interviewed family and old friends, many of whom had never been interviewed before, for this incredible portrait of the women in America's "royal family." From Bridget Murphy, the foremother who touched shore at East Boston in 1849, to the intelligent, independent Kennedy women of today, Laurence Leamer tells their unforgettable stories. Here are the private thoughts of Kathleen, the flirtatious debutante in prewar England . . . the truth behind Joe Kennedy's insistence that his mildly retarded daughter, Rosemary, be lobotomized . . . the real story behind Joan and Ted's whirlwind romance . . . Jackie's desire for a divorce from JFK in the 1950s . . . Pat Lawford's disastrous Hollywood marriage . . . how Caroline discovered her cousin David's death by overdose, and more. Tough enough to withstand the unimaginable, these Kennedy women soldier on in the name of their extraordinary family and what they believe is right. "MASTERFUL . . . AN ENDLESSLY FASCINATING READ . . . A wealth of beautifully rendered social detail, at times reading like a realist novel by Edith Wharton . . . A] page-turner from start to finish."
--The Dallas Morning News.
About the Author
---
Laurence Leamer is best known for his trilogy on the Kennedys: The Kennedy Women, The Kennedy Men, and Sons of Camelot. His book Playing for Keeps in Washington was named a notable book of the year by The New York Times. He also wrote the bestseller Make-Believe: The Story of Nancy and Ronald Reagan.