Hardy Boys 04: the Missing Chums (The Hardy Boys #4) (Hardcover)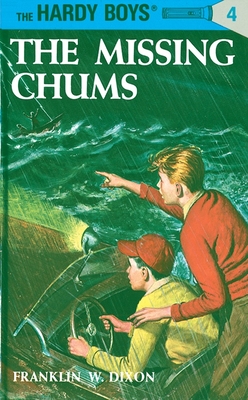 Hardy Boys 04: the Missing Chums (The Hardy Boys #4) (Hardcover)
$9.99
Not On Our Shelves—Ships in 1-5 Days
Other Books in Series
This is book number 4 in the The Hardy Boys series.
Not only is the local bank robbed, but two of the Hardy boys' pals mysteriously disappear after a masquerade party. Are the events related? How the Hardy boys use all their courage and skill to outwit the criminals provides an exciting climax to one of the most baffling mysteries the young detectives have ever encountered.
Franklin W. Dixon is a pen name used by a variety of authors writing for the classic series, The Hardy Boys. The first and most well-known "Franklin W. Dixon" was Leslie McFarlane, a Canadian author who contributed 19 of the first 25 books in the series. Other writers who have adopted the pseudonym include Christopher Lampton, John Button, Amy McFarlane, and Harriet Stratemeyer Adams.