Next Stop: An Autistic Son Grows Up (Paperback)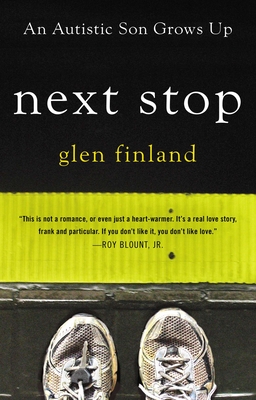 $16.00
Special Order—Subject to Availability
Description
---
The summer David Finland was twenty-one years old, he and his mother, Glen, navigated the Washington, D.C., Metro trains. Every day. David has autism, and the hope was that if he could learn the train lines, maybe he could get a job. And if he could get a job, then maybe he could move out on his own. And maybe his parents' marriage could get the jump start it so desperately needed. Maybe.

A candid portrait of a differently abled young man poised at the entry to adulthood, Next Stop recounts the complex relationship between a child with autism and his family as he steps out into the real world alone for the first time. This personal narrative of a mother's perpetually tested hope is a universal story of how our children grow up and how we learn to let go and reclaim our lives, no matter how hard that may be.
About the Author
---
Glen Finland, a former reporter, received her MFA from American University, where she has taught writing. 
Praise For…
---
"This is not a romance, or even just a heart-warmer. It's a real love story, frank and particular. If you don't like it, you don't like love."—Roy Blount, Jr.

"Manages both to warm your heart and to break it into a million pieces."—Claire LaZebnik, author of The Smart One and the Pretty One and coauthor of Overcoming Autism

"A story that should be read by ALL parents, both for what it teaches about the limits of love and the power of hope…You will not soon forget Next Stop." —Robert Bausch, author of A Hole in the Earth and The Gypsy Man

"A manual on what makes us human. Illuminating, inspiring, and at times heartbreaking. Brilliant."—Jack McDevitt, Nebula Award-winning author of Firebird

"A remarkable, deeply affecting memoir." —David Rowell, author of The Train of Small Mercies