The Faithful Spy (Paperback)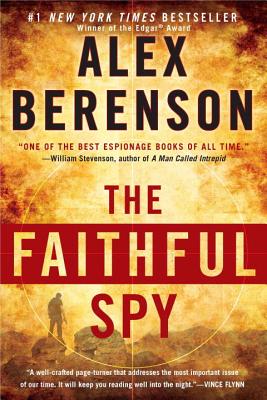 Description
---
Years ago, John Wells was an all-American boy from Montana. Now, he is wandering through Pakistan as a member of al Qaeda. After a decade away from home, he despises the United States for its decadence. He hates America's shallow, mindless culture of vice and violence.
He is a devout Muslim. He is a brave warrior for Allah.
He is a CIA operative.
And he is coming home...
About the Author
---
As a reporter for The New York Times, Alex Berenson has covered topics ranging from the occupation of Iraq to the flooding of New Orleans to the financial crimes of Bernie Madoff. His previous novels include The Faithful Spy, winner of the 2007 Edgar Award, and The Ghost War. He lives in New York City.