Orphan Hours: Poems (Hardcover)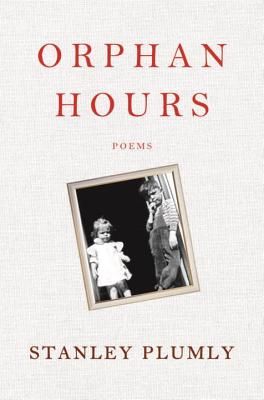 $25.95
Special Order—Subject to Availability
Description
---
A luminous new volume from a National Book Award finalist and recipient of the Los Angeles Times Book Prize.
Orphan Hours is a book of reconciliation, of coming to terms with time in its most personal and memorable manifestations, and of learning the wisdom of what cannot be changed. The urgency of the elegy has been absorbed by an acceptance of the detail, texture, and small moments that constitute and enrich mortality.
from "Lapsed Meadow"
I remember, in Ohio, fields of wastes of nature,

lost pasture, fallow clearings, buckwheat

and fireweed and broken sparrow nests,

especially in the summer, in the fading hilltop sun,

when you could lose yourself by simply lying down.

Who will find you, who will call you home now, at dusk,

with the dry tips of the goldenrod confused

with a little wind, filling in what's left of the light.
About the Author
---
Stanley Plumly (1939—2019) authored eleven books of poetry, including the National Book Award finalist Old Heart, and four books of nonfiction. His honors include the Paterson Poetry Prize and Truman Capote Award, and he was Maryland's Poet Laureate from 2009 to 2018.