Godsend: A Novel (Hardcover)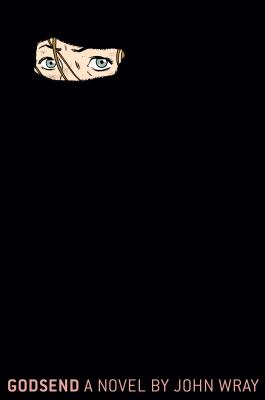 Description
---
Inspired by the story of John Walker Lindh, the "American Taliban," Whiting Award–winning author John Wray explores the circumstances that could impel a young American to abandon identity and home to become an Islamist militant.
Like many other eighteen-year-olds, Aden Sawyer is intently focused on a goal: escape from her hometown. Her plan will take her far from her mother's claustrophobic house, where the family photos have all been turned to face the wall; far from the influence of her domineering father—a professor of Islamic studies—and his new wife.
Aden's dream, however, is worlds removed from conventional fantasies of teen rebellion: she is determined to travel to Peshawar, Pakistan, to study Islam at a madrasa. To do so, she takes on a new identity, disguising herself as a young man named Suleyman. Aden fully commits to this new life, even burning her passport to protect her secret. But once she is on the ground, she finds herself in greater danger than she could possibly have imagined. Faced with violence, disillusionment, and loss, Aden must make choices that will test not only her faith but also her most fundamental understanding of who she is, and that will set her on a wild, fateful course toward redemption by blood. John Wray's Godsend is a coming-of-age novel like no other.
About the Author
---
John Wray is the author of critically acclaimed novels including Lowboy, The Right Hand of Sleep and Canaan's Tongue. He was named one of Granta magazine's Best of Young American Novelists in 2007. The recipient of a Whiting Award, he lives in Brooklyn, New York.
Praise For…
---
"[Godsend] becomes much stranger and more original after it arrives in Pakistan, discovering within itself a profound understanding of the demands of religious practice—of religious submission, especially—which has eluded almost every serious contemporary American novelist since 9/11. It is not only Wray's heroine but also his novel that comes of age, steadily deepening and astounding as it develops . . . The novel exhibits the reportorial authority you might expect, with a command of detail, context, and pace reminiscent of a reality-brined adventurer like Graham Greene or Robert Stone. (Hardly a negligible achievement, by the way.) . . . It's characteristic of this novel's combination of wise reticence and considerable daring that an event so often at the center of contemporary American fiction, labored over and lingered on, anguished over and analyzed, is here pushed off to the margins like gossip. In the Afghan landscape, what has happened in America is almost as impossible or hypothetical as science fiction; Wray quietly leaves its terrible implications and consequences in the earth, like unexploded ordnance." —James Wood, The New Yorker
"Mesmerizing . . . A significant literary performance . . . "Godsend" builds to a shattering, balefully vivid ending. Aden survives to walk through a minefield—or is it a graveyard?" —Dwight Garner, The New York Times
"[A] disturbing image of disaffected youth and the lures of extremism." —Publishers Weekly
"I've just spent every spare moment in a fever heat reading Godsend, and I'm truly dazzled by its daring literal and psychological border-crossings, its tonal complexity, and its pitiless compassion. Nothing is foreign to John Wray's imagination. I hope I can write half as fearlessly one day." —Karen Russell, author of Vampires in the Lemon Grove and Swamplandia!
"John Wray is making a place for himself among our greatest living writers. Godsend is a wonder to me: a fearless book about a terrifying subject. The elegance and daring of this novel left me dizzy." —Akhil Sharma, author of Family Life
"This novel crosses lines that fiction should, stretching the imagination from suburban California to a jihadi training camp in the foothills of the Hindu Kush. Wray's taut prose propels a gripping narrative that stands head and shoulders above most fiction about America's war on terror." —Hari Kunzru, author of White Tears
"This is a great book about a time and a place that I lived through. I was nostalgic, reading Godsend, for the days when I was a young girl in Afghanistan, going to the madrasa with my friends. This came as a surprise to me. But there was beauty in that life. And there is beauty in this story." —Shamila Kohestani, recipient of the Arthur Ashe Courage Award