The Dead (Hardcover)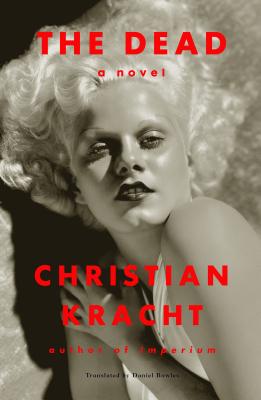 $25.00
Not On Our Shelves—Ships in 1-5 Days
Description
---
In The Dead, Award-winning author Christian Kracht presents a historical novel of international conspiracy, cinematic intrigue, and murder set before World War II, in the early years of the Axis powers' rise to tyranny.
In Berlin, Germany, in the early 1930s, the acclaimed Swiss film director Emil N geli receives the assignment of a lifetime: travel to Japan and make a film to establish the dominance of Adolf Hitler's Nazi empire once and for all. But his handlers are unaware that N geli has colluded with the Jewish film critics to pursue an alternative objective--to create a monumental, modernist, allegorical spectacle to warn the world of the horror to come.
Meanwhile, in Japan, the film minister Masahiko Amakasu intends to counter Hollywood's growing influence and usher in a new golden age of Japanese cinema by exploiting his Swiss visitor. The arrival of N geli's film-star fianc e and a strangely thuggish, pistol-packing Charlie Chaplin--as well as the first stirrings of the winds of war--soon complicates both Amakasu's and N geli's plans, forcing them to face their demons . . . and their doom.
About the Author
---
Christian Kracht is a Swiss novelist whose books have been translated into twenty-seven languages. His previous novel, Imperium, was the recipient of the 2012 Wilhelm Raabe Literature Prize. Daniel Bowles teaches German studies at Boston College. His previous translations include novels by Thomas Meinecke and short texts by Alexander Kluge and Rainald Goetz.