The Iberian Legislatures in Comparative Perspective (Library of Legislative Studies) (Paperback)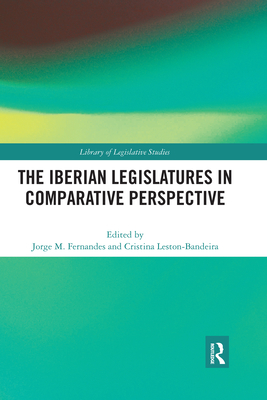 $48.95
Special Order—Subject to Availability
(This book cannot be returned.)
Description
---
This comprehensive book analyses the development of the legislatures in the Iberian countries over the past 40 years, since democracy was introduced, to comparatively understand their role in these political systems and in sustaining their democratic systems.
Sharing many historical developments and institutional characteristics, Spain and Portugal also present crucial differences, notably Spain's pure parliamentary system, a King as Head of State and a quasi-federal structure, and Portugal's semi-presidential democracy. Starting with a historical and institutional contextualization of these two legislatures, the book examines the most important organizational and behavioural features of legislative life in Iberian legislatures in a comparative perspective. It also shows how new legislatures develop resilience capacity to support lasting democratic systems as fully fledged institutionalized bodies.
This book will be of key interest to scholars and students of Spain and Portugal, legislative politics and parliamentarianism, and more broadly to European politics and comparative politics, journalists and practitioners.
About the Author
---
Jorge M. Fernandes is a Post-Doctoral Fellow at the Institute of Social Sciences, University of Lisbon, Portugal. His work has appeared, among others, in Comparative Political Studies, European Journal of Political Research, Legislative Studies Quarterly, and Party Politics. His research interests are representation, legislatures, political parties, electoral parties, and Portuguese politics. He has been a Visiting Scholar at the Center for European Studies, Harvard University and at UC San Diego.Cristina Leston-Bandeira is a Professor of Politics at the University of Leeds, UK. She has worked on parliaments for over 20 years and is a key scholar on the Portuguese Parliament. She is Co-Director of the Centre for Democratic Engagement and the Chair of the UK Study of Parliament Group. She is also co-editor of the journal Parliamentary Affairs and a Constitution Unit Fellow.