We're following all official guidelines to keep ourselves healthy on the job, and as a result, shipping may be delayed.
You will receive an email from our web orders team confirming that your order has been processed.
We thank you for your support and your patience at this challenging time.
At the Mountains of Madness: And Other Tales of Terror (Mass Market)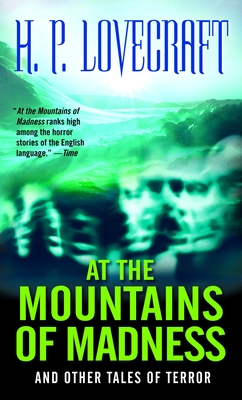 Description
---
Few writers can evoke such nightmarish visions as H. P. Lovecraft—and few of his stories are as chilling as these canonical tales of terror. 

"H. P. Lovecraft has yet to be surpassed as the twentieth century's greatest practitioner of the classic horror tale."—Stephen King

At the Mountains of Madness: Lovecraft's indisputable masterpiece. In the barren, windswept Antarctic, an expedition uncovers strange fossils . . . and mind-blasting terror.

The Shunned House: Two men investigate the mystery of a sinister old house: the scene of unexplained deaths and weird apparitions.

The Dreams in the Witch-House: In the crooked bedroom of an ancient abode, a mathematician's feverish studies lead him to a dark discovery.

The Statement of Randolph Carter: The lone survivor of an unspeakable incident, Randolph Carter relates his brush with the underworld.

These milestones of the macabre will compel you to read on, even as you attempt to flee the waking nightmares they inspire. At the Mountains of Madness and Other Tales of Terror is a master class in supernatural terror.
About the Author
---
H. P. LOVECRAFT is one of the seminal horror authors of the twentieth century. He wrote more than one hundred stories, and achieved popular acclaim in such publications as Astounding Stories and Weird Tales. Though he died in 1937, the small press publisher Arkham House was established in 1939 to preserve Lovecraft's works for future generations
Praise For…
---
"One of the greatest short novels in American literature, and a key text in my own understanding of what that literature can do."
–MICHAEL CHABON



"Lovecraft's fiction is one of the cornerstones of modern horror."
–CLIVE BARKER