We're following all official guidelines to keep ourselves healthy on the job, and as a result, shipping may be delayed.
You will receive an email from our web orders team confirming that your order has been processed.
We thank you for your support and your patience at this challenging time.
A Child's Introduction to Natural History: The Story of Our Living Earth–From Amazing Animals and Plants to Fascinating Fossils and Gems (Child's Introduction Series) (Hardcover)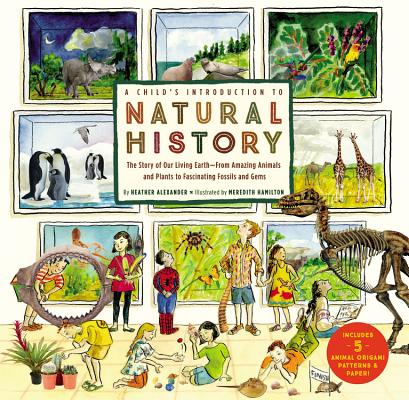 Description
---
In the tradition of Black Dog's best-selling Child's Introduction books, which include
The Story of
the Orchestra
and
A Child's Introduction to the Night Sky, A Child's Introduction to Natural History
introduces readers ages 8 to 12 to the fascinating wonders of our natural world.
Highlighting every kingdom of life--plants, bacteria, mammals, birds, amphibians, insects, rocks and minerals--the book is also full of charming and witty illustrations by Meredith Hamilton plus 30 photographs throughout. The book delves into topics like geology; prehistoric times, including fossils and dinosaurs; how animals move and fly; evolution; biomes; and more. Sidebars throughout offer biographies of naturalists like Charles Darwin, Mary Anning, and Charles Henry Turner.

Also includes fun, hands-on projects for kids to do on their own or with adults and 5 origami patterns to create your own paper fox, whale, penguin, and more. Beautifully illustrated and designed, this is an entertaining and educational look at our natural history.
About the Author
---
Heather Alexander has written numerous books for children and young adults including previous titles in this series, A Child's Introduction to the World, A Child's Introduction to Greek Mythology, and A Child's Introduction to Art. She is a former book editor and lives in Basking Ridge, NJ.

Meredith Hamilton has illustration the previous eight books in the Child's Intro series. Her other illustration work includes apps for children, cookbooks, and Steuben glass. She lives in Brooklyn, NY.