All I Want Is You (Paperback)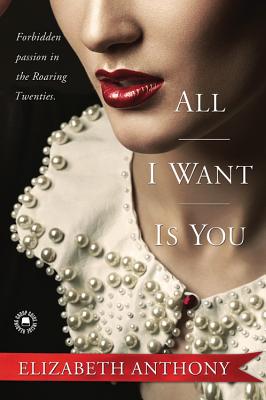 $16.00
Special Order—Subject to Availability
Description
---
An innocent girl 1920. Seventeen-year-old Sophie is a scullery maid at a large country house, Belfield Hall, but what she truly desires is to dance on stage in London.

Caught up in a dangerous game

Glamorous Lady Beatrice offers her assistance, though not without an ulterior motive. A new heir -- the seductively handsome Lord Ashley -- is about to arrive at the Hall: a man that Beatrice will do anything to ensnare. . .even if she has to exploit her young maid.

Of forbidden passion

What she doesn't know is that Sophie has met Ash once before. And as Lady Beatrice's devious plan unravels, Sophie has two choices: refuse to be a mere plaything for the man she loves so desperately, or give in to the thrill of unimaginable sexual pleasure. . .

Set in a country house in the 1920s, this tale of forbidden love between a kitchen maid and her aristocratic master is perfect for fans of Downton Abbey and E.L. James' Fifty Shades of Grey.
About the Author
---
Elizabeth Anthony discovered historical novels early in her teens. After graduating from university she worked as a tutor in English Studies, but always dreamed of writing. Her ambition was fulfilled with the publication of an eighteenth-century thriller received with great acclaim in the UK and US and translated into nine languages. She has also written several historical romances. Elizabeth lives with her husband in the Peak District.