We're following all official guidelines to keep ourselves healthy on the job, and as a result, shipping may be delayed.
You will receive an email from our web orders team confirming that your order has been processed.
We thank you for your support and your patience at this challenging time.
Moth Smoke (Paperback)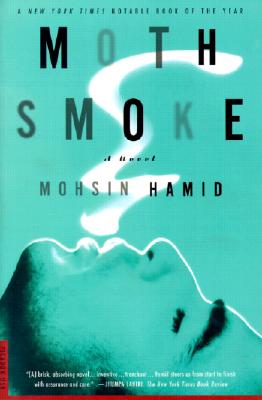 Special Order—Subject to Availability
Description
---
When Daru Shezad is fired from his banking job in Lahore, he begins a decline that plummets the length of this sharply drawn, subversive tale. Before long, he can't pay his bills, and he loses his toehold among Pakistan's cell-phone-toting elite. Daru descends into drugs and dissolution, and, for good measure, he falls in love with the wife of his childhood friend and rival, Ozi—the beautiful, restless Mumtaz.

Desperate to reverse his fortunes, Daru embarks on a career in crime, taking as his partner Murad Badshah, the notorious rickshaw driver, populist, and pirate. When a long-planned heist goes awry, Daru finds himself on trial for a murder he may or may not have committed. The uncertainty of his fate mirrors that of Pakistan itself, hyped on the prospect of becoming a nuclear player even as corruption drains its political will.

Fast-paced and unexpected, Moth Smoke portrays a contemporary Pakistan as far more vivid and disturbing than the exoticized images of South Asia familiar to most of the West. This debut novel establishes Mohsin Hamid as a writer of substance and imagination.
About the Author
---
Mohsin Hamid grew up in Lahore, Pakistan, and attended Princeton University and Harvard Law School. His work has appeared in "The New York Times. "He currently lives in New York City.
Praise For…
---
"A rare glimpse into modern-day Pakistan . . . The voices that emerge are sarcastic and sad, a lively lament . . . reminiscent of V. S. Naipaul and Salman Rushdie."—Carolyn Alessio, The Chicago Tribune

"It's Hamid's achievement that we remain charmed by Daru throughout; the fast- paced, intelligent narration pulls us, despite ourselves, into his spiralling wake."—The New Yorker

"Not often does one find a first novel that has the power of imagination and skill to orchestrate personal and public themes of these consequences and achieve a chord that reverberates in one's mind. Moth Smoke is one of the two or three best novels I have read this year."—Nadine Gordimer

"[A] brisk, absorbing novel . . . Hamid steers us from start to finish with assurance and care."—Jhumpa Lahiri, The New York Times Book Review

"A first novel of remarkable wit, poise, profundity, and strangeness . . . Hamid is a writer of gorgeous, lush prose and superb dialogue . . . Moth Smoke is a treat."—Esquire

"Moving quickly but inviting prolonged retrospection, this first novel lays bare a human core that festers in its own unremitting heat. Hamid is a writer to watch."—Library Journal

"Hamid's tale, played out against the background of Pakistan's recent testing of a nuclear device, creates a powerful image of an insecure society toying with its own dissolution."—Publisher's Weekly