Biotechnology and Culture: Bodies, Anxieties, Ethics (Theories of Contemporary Culture #25) (Paperback)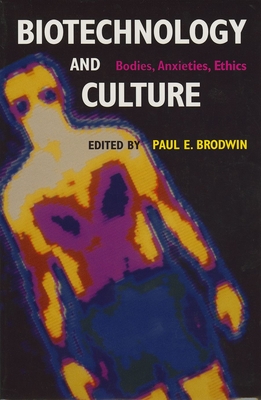 $24.95
Not On Our Shelves—Ships in 1-5 Days
Description
---
Biotechnology and Culture
Bodies, Anxieties, Ethics
Edited by Paul Brodwin
Untangles the broad cultural effects of biotechnologies
"A timely and perceptive look from many acute angles, at some of the most anxiety producing issues of the day." --Paul Rabinow, University of California, Berkeley
This impressive collection offers a number of rich examples of why the development of anthropological studies of science, technology, and their disruptive social effects is a leading edge of critical enquiry." --Arthur Kleinman, Harvard University
As birth, illness, and death increasingly come under technological control, struggles arise over who should control the body and define its limits and capacities. Biotechnologies turn the traditional "facts of life" into matters of expert judgment and partisan debate. They blur the boundary separating people from machines, male from female, and nature from culture. In these diverse ways, they destroy the "gold standard" of the body, formerly taken for granted. Biotechnologies become a convenient, tangible focus for political contests over the nuclear family, legal and professional authority, and relations between the sexes. Medical interventions also transform intimate personal experience: giving birth, building new families, and surviving serious illness now immerse us in a web of machines, expert authority, and electronic images. We use and imagine the body in radically different ways, and from these emerge new collective discourses of morality and personal identity.
Biotechnology and Culture: Bodies, Anxieties, Ethics brings together historians, anthropologists, cultural critics, and feminists to examine the broad cultural effects of technologies such as surrogacy, tissue-culture research, and medical imaging. The moral anxieties raised by biotechnologies and their circulation across class and national boundaries provide other interdisciplinary themes for discourse in these essays. The authors.
About the Author
---
Paul Brodwin is Associate Professor of Anthropology at the University of Wisconsin--Milwaukee and Adjunct Professor of Bioethics at the Medical College of Wisconsin. He is the author of Medicine and Morality in Haiti: The Contest for Healing Power and a co-editor of Pain as Human Experience: Anthropological Perspectives.