The Birth of the Modern Mind: Self, Consciousness, and the Invention of the Sonnet (Hardcover)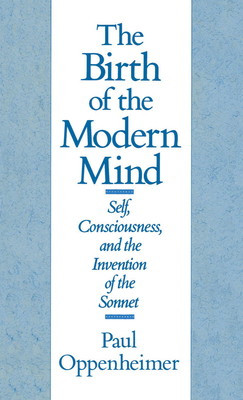 $140.00

Not On Our Shelves—Ships in 1-5 Days
(This book cannot be returned.)
Description
---
This revolutionary study presents new facts and an original theory about the origin of the thought and literature that may be considered modern. Using fifty-one new translations of sonnets from four languages spanning seven centuries, Oppenheimer argues that modern thought and literature
were born with the invention of the sonnet in 13th-century Italy. In revealing the sonnet as the first lyric form since the fall of the Roman Empire meant not for music or performance but for silent reading, the book demonstrates that the sonnet was the first modern literary form deliberately
intended to portray the self in conflict and to explore self-consciousness. The wide-ranging essay of Part I traces the influences of the sonnet, as invented by Giacomo da Lentino, combining historical fact with the history of ideas and literary criticism. Part II illustrates, in bilingual format,
the sonnet's growing appeal and variety during the centuries that followed with translations from Italian, German, French, and Spanish. The selection presents sonnets by more than thirty-five poets, among them Dante, Petrarch, Goethe, Rilke, Ronsard, Val ry, Ibarbourou, and Lorca. The concluding
section discusses previous scholarship, offers proofs of the sonnet's introspective and silent inventions, and for the first time establishes the source of the form, in Platonic-Pythagorean mathematics.