Lady of the Snakes (Hardcover)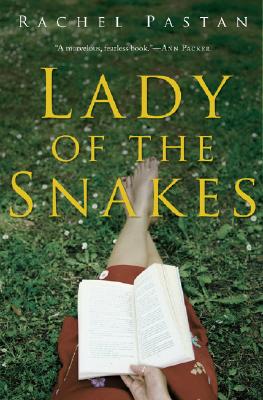 Out of Print in This Format
Description
---
Jane Levitsky is a bright light in the field of nineteenth-century Russian literature, making her name as an expert on the novels of Grigory Karkov and the diaries of his wife, the long-suffering Masha Karkova. Jane is also wife to sweet, reasonable Billy and mother to lovable (if demanding) Maisie, roles she's finding surprisingly challenging to juggle along with her ambitions. But when Jane uncovers evidence that Masha may have been more than muse and helpmeet to her famous husband, she seizes her ticket to academic superstardom. Little does she know that she has set in motion a chain of events that will come perilously close to unraveling both her marriage and her career. Lady of the Snakes will be instantly familiar—and instantly unforgettable—to any woman who has ever aspired to have it all.
About the Author
---
Rachel Pastan is the author of This Side of Married. Her short fiction has earned a number of awards, including a PEN Syndicated Fiction Prize. She lives with her family in Swarthmore, Pennsylvania, and teaches at Swarthmore College and the Bennington Writing Seminars.
Praise For…
---
PRAISE FOR THIS SIDE OF MARRIED

"In this delightful novel, the mating habits of the subspecies we might call Very Intelligent Women are examined by a writer whose eye is sharp, whose wit is keen, and whose heart is open to the possibilities that love offers."--Ann Packer, author of The Dive from Clausen's Pier

"A loving homage to the spirit of Jane Austen."--The Boston Globe
"Can a woman have both a fulfilling career and a storybook family life? ... If you want to see the dilemma smartly dramatized in the experience of an appealing, intelligent heroine, read Rachel Pastan's crisp novel, Lady of the Snakes."
"Pastan's writing is fluid and frank, and her characters are luminescent."
"Pastan has an assured, deft and lovely voice ... Pastan admirably tackles the challenge of writing in both contemporary voices and the voices of two 19th-century Russians."