Family Album: A Novel (Paperback)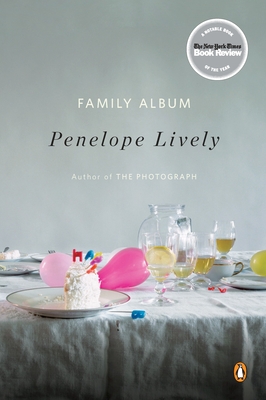 $16.00
Not On Our Shelves—Ships in 1-5 Days
Description
---
"In this haunting new novel, the act of forgetting is as strange and interesting as the power of remembering." —The New York Times Book Review

Look out for Penelope Lively's new book, The Purple Swamp Hen and Other Stories.

Penelope Lively is renowned for her signature combination of silken storytelling and nuanced human insights. In Family Album, lively masterfully peels back one family's perfect façade to reveal the unsettling truths.

All Alison ever wanted was to provide her six children with a blissful childhood. Its creation, however, became an obsession that involved Ingrid, the family au pair. As adults, Paul, Gina, Sandra, Katie, Roger, and Clare return to their family home and as mysteries begin to unravel, each must confront how the consequences of long-held secrets have shaped their lives.
About the Author
---
Penelope Lively grew up in Egypt but settled in England after the war and took a degree in history at St Anne's College, Oxford. She is a Fellow of the Royal Society of Literature, and a member of PEN and the Society of Authors. She was married to the late Professor Jack Lively, has a daughter, a son and four grandchildren, and lives in Oxfordshire and London.
Penelope Lively is the author of many prize-winning novels and short story collections for both adults and children. She has twice been shortlisted for the Booker Prize; once in 1977 for her first novel, The Road to Lichfield, and again in 1984 for According to Mark. She later won the 1987 Booker Prize for her highly acclaimed novel Moon Tiger. Her novels include Passing On, shortlisted for the 1989 Sunday Express Book of the Year Award, City of the Mind, Cleopatra's Sister and Heat Wave.
Penelope Lively has also written radio and television scripts and has acted as presenter for a BBC Radio 4 program on children's literature. She is a popular writer for children and has won both the Carnegie Medal and the Whitbread Award.