When the Wind Stops (Paperback)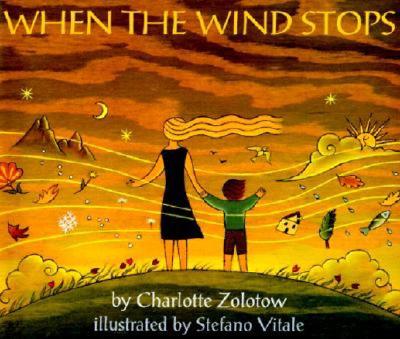 $7.99
Not On Our Shelves—Ships in 1-5 Days
Description
---
Beloved author Charlotte Zolotow's lyrical prose and Stefano Vitale's rich illustrations make this classic picture book a beautiful celebration of the cycle of life.
Where does the wind go when it stops?
When a little boy asks this question at the end of a happy day, his mother explains that the wind does not stop-it blows away to make the trees dance somewhere else.
Reassuringly, she tells him that nothing ever ends, it simply begins in another place or in another way. Rain goes back into the clouds to create new storms, waves fold back upon the sea to become new waves, and the day moves on to make way for the night, bringing the darkness and stars for the little boy to dream in.
About the Author
---
Charlotte Zolotow—author, editor, publisher, and educator—has one of the most distinguished reputations in the field of children's literature. She has written more than seventy books, many of which are picture-book classics, such as Mr. Rabbit and the Lovely Present and William's Doll. She lives in Hastings-on-Hudson, New York.
Stefano Vitale's award-winning artwork appears in galleries and exhibitions as well as in such picture books as When the Wind Stops, by Charlotte Zolotow (an ALA Notable Book). Mr. Vitale is a graduate of the University of Southern California and of the Art Center College of Design in Pasadena, California. He lives with his family in Venice, Italy.