The Transformation: Discovering Wholeness and Healing After Trauma (Hardcover)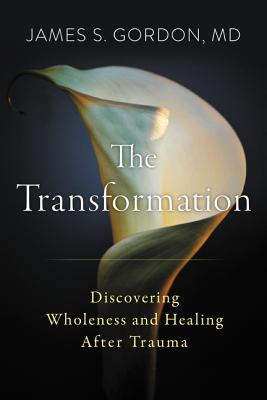 $27.99
Coming Soon—Pre-Order Now
Description
---
 A world-recognized authority and acclaimed mind-body medicine pioneer presents the first evidenced-based program to reverse the psychological and biological damage caused by trauma.

In his role as the founder and director of The Center for Mind-Body Medicine (CMBM), the worlds largest and most effective program for healing population-wide trauma, Harvard-trained psychiatrist James Gordon has taught a curriculum that has alleviated trauma to populations as diverse as refugees and survivors of war in Bosnia, Kosovo, Israel, Gaza, and Syria, as well as Native Americans on the Pine Ridge Reservation in South Dakota, New York city firefighters and their families, and members of the U. S. military. Dr. Gordon and his team have also used their work to help middle class professionals, stay-at-home mothers, inner city children of color, White House officials, medical students, and people struggling with severe emotional and physical illnesses.
Transforming Trauma represents the culmination of Dr. Gordon's fifty years as a mind-body medicine pioneer and an advocate of integrative approaches to overcoming psychological trauma and stress. Offering inspirational stories, eye-opening research, and innovative prescriptive support, Transforming Trauma makes accessible for the first time the methods that Dr. Gordon—with the help of his faculty of 160, and 6,000 trained clinicians, educators, and community leaders—has developed and used to relieve the suffering of hundreds of thousands of adults and children around the world.
About the Author
---
Dr. James Gordon is a Harvard-educated psychiatrist, former researcher at the National Institute of Mental Health and Chairman of the White House Commission on Complementary and Alternative Medicine Policy, and a clinical professor of psychiatry and family medicine at Georgetown Medical School. He has written for the New York Times, The Washington Post, and The Atlantic, as well as numerous professional journals, and has been featured on 60 Minutes, The Today Show, Good Morning America, and NPR.
Praise For…
---
"I have enormous respect for James Gordon's work and . . . his heart. This book could give you back your life in unimaginable ways, whether you think of yourself as a trauma victim or not. It will also inspire you to say 'yes' to the seemingly inconceivable and impossible, and bring it to life."
—
Jon Kabat-Zinn, founder of MBSR, New York Times bestselling author of Full Catastrophe Living and Wherever You Go There You Are
 "This is the book on integrative trauma treatment I've been waiting for.
The Transformation
is firmly grounded in science as well as in Dr. Gordon's 50 years of clinical experience. Bright with teaching stories and warm with compassion, it provides a step-by-step guide to healing life's inevitable traumas and becoming who we're meant to be."
—
Andrew Weil, MD, New York Times bestselling author, professor of medicine and public health at the University of Arizona 
"This book and its message of hope and healing . . . have arrived right on time. Dr. Gordon takes us right into the very heart of our power to be whole and transformed regardless of our past.  Whoever you are, wherever you are, may you find solace, solutions, and peace within these pages."
—
Christiane Northrup, MD, New York Times bestselling author of Women's Bodies, Women's Wisdom
"
The Transformation
is an exemplary guide to dealing with the trauma that comes to all of us. Dr. Gordon has earned his wisdom and developed his healing practices in some of the most challenging places on our planet. Now, for the first time, he is offering readers his fresh, holistic, and profoundly helpful program."
—
Mary Pipher, PhD, New York Times bestselling author of Women Rowing North and Reviving Ophelia
"Trauma has two parts: the deep loss that is the trauma, and the persistent despair that we can never feel whole again. Dr. Gordon, whose work has taken him into the heart of suffering around our planet, helps us to break the painful grip of despair that trauma creates, showing us how we can 'still say yes to life in spite of everything.'" 
—
Aviva Romm, MD, author of The Adrenal Thyroid Revolution
"You are really amazing and we give great thanks to God for the remarkable work you are doing in so many places where God's children are hurting."
—
Archbishop Emeritus Desmond Tutu, Nobel Peace Prize laureate