The Skeleton Inside You (Let's-Read-and-Find-Out Science 2) (Paperback)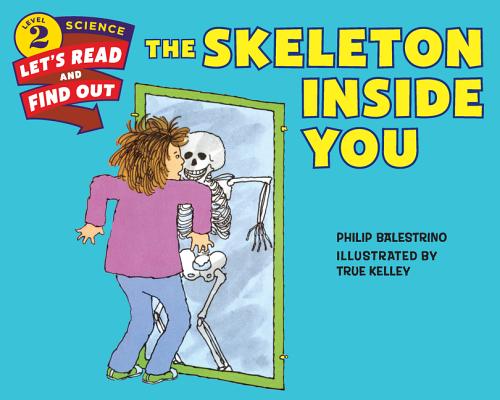 $6.99
In Stock—Click for Locations
Description
---
Your skeleton helps you leap, somersault, and touch your toes—without it, you would be as floppy as a beanbag! There are over 200 bones living and growing inside you that make up your skeleton. There are also ligaments and joints that hold your bones together, and cartilage in your bendable parts like your ears and your nose. Read and find out all about what a skeleton can do! This nonfiction picture book is an excellent choice to share during homeschooling, in particular for children ages 4 to 6. It's a fun way to learn to read and as a supplement for activity books for children.
Now rebranded with a new cover look, this book features content-rich vocabulary, fascinating side bars and diagrams, and beautifully detailed illustrations by veteran illustrator True Kelley. The classic text by Philip Balestrino and the illustrations were vetted for accuracy by an expert in the field.
This is a Level 2 Let's-Read-and-Find-Out Science title, which means the book explores more challenging concepts for children in the primary grades and supports the Common Core Learning Standards, Next Generation Science Standards, and the Science, Technology, Engineering, and Math (STEM) standards. Let's-Read-and-Find-Out Science is the winner of the American Association for the Advancement of Science/Subaru Science Books & Films Prize for Outstanding Science Series.
About the Author
---
True Kelley has illustrated many favorite books for children in her fun-filled watercolor style, including several in the Let's-Read-and-Find-Out Science series. She and the author previously collaborated on What Makes a Magnet? and What the Moon is Like?
True Kelley lives in Warner, New Hampshire.