Ghost Radio (Mass Market Paperback)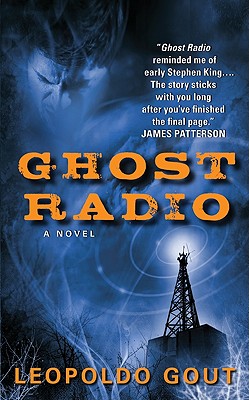 $7.99
Special Order—Subject to Availability
Description
---
"Ghost Radio reminded me of early Stephen King....The story sticks with you long after you've finished the final page." --James Patterson
"A deliciously creepy yarn," --Booklist
From the cramped bowels of a dimly lit Mexican radio station, Ghost Radio is beamed onto the airwaves. More than a call-in show for scary stories about vampires and poltergeists, Ghost Radio is a sanctuary for those sleepless denizens of the night, lost half way between this world and the next. Joaquin, the hip, melancholy host sits deep in a fog of cigarette smoke, fielding calls from believers and detractors alike. He is joined in the booth by his darkly beautiful girlfriend, Alondra, and his engineer, Watts.
A former punk rocker, Joaquin has suffered two devastating near-death experiences surviving as his parents--and later, his best friend Gabriel--perished. Though initially skeptical of phantoms and monsters, Joaquin finds himself drawn further and further into the terrifying stories he solicits on the radio. And when a huge radio conglomerate offers to syndicate their show in the U.S., Ghost Radio becomes a national hit with an expanding legion of hardcore fans, and neither Joaquin, Alondra, nor Watts is prepared for what ensues: the voices of the dead begin to drift onto the airwaves, and the wall between the Joaquin's reality and the world of Ghost Radio begins to crumble.
Joaquin can't shake the suspicion that the someone from his past is causing all of this, someone with a grudge to repay. He will have to confront his past, and his own mortality, in order to save himself and those most dear to him.
Praise For…
---
"A first novel that reads with deserved confidence into Stephen King territory."
-Kirkus Reviews

"Ghost Radio reminded me of early Stephen King. The story sticks with you long after you've finished the final page."
-James Patterson