We're following all official guidelines to keep ourselves healthy on the job, and as a result, shipping may be delayed.
You will receive an email from our web orders team confirming that your order has been processed.
We thank you for your support and your patience at this challenging time.
La Casa de Los Espiritus = The House of the Spirits (Paperback)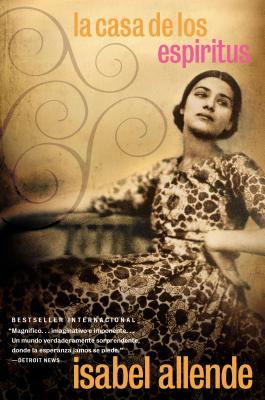 Out of Print in This Format
Description
---
La primera novela de Isabel Allende, La casa de los espiritus narra la saga de una poderosa familia de terratenientes latinoamericanos. El despotico patriarca Esteban Trueba ha construido con mano de hierro un imperio privado que empieza a tambalearse con el paso del tiempo y un entorno social explosivo. Finalmente, la decadencia personal del patriarca arrastrara a los Trueba a una dolorosa desintegracion. Atrapados en unas dramaticas relaciones familiares, los personajes de esta poderosa novela encarnan las tensiones sociales y espirituales de una epoca que abarca gran parte de este siglo. ** La casa de los espiritus ha sido adaptada al cine en una pelicula protagonizada por Jeremy Irons, Meryl Streep y Antonio Banderas. Resena: Un logro unico, a la vez testimonio personal y posible alegoria del pasado, el presente y el futuro de America Latina. The New York Times Book Review.