Sexy/Dangerous (Paperback)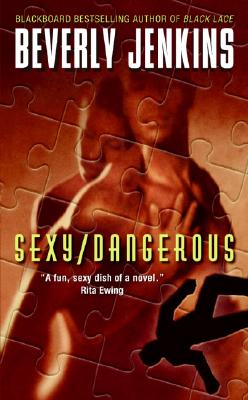 $7.99
Special Order—Subject to Availability
Description
---
Wearing her shades, a black Stetson, and snakeskin cowboy boots, security agent Maxine "Max" Blake is the baddest thing walking. Ex-marine, ex-cop, and a whole lotta 'tude, Max doesn't have time for anything but her job. Her latest assignment: to protect Dr. Adam Gary. Her problem: he doesn't want her there.
Adam wants to focus on his work, not to be distracted by this tall, sexy woman. A foiled kidnapping attempt may have forced him to take an undercover agent into his household, but no one said anything about the agent being a woman, or that she'd be beautiful, or that she came with two monster rottweilers. How is he supposed to concentrate on his top-secret project that could revolutionize the world when all he can think about is her smooth, coffee-colored skin and those long, lean legs?
But as danger nips at their heels, love may be a distraction neither of them will live to enjoy . . .
About the Author
---
Beverly Jenkins is the recipient of the 2017 Romance Writers of America Nora Roberts Lifetime Achievement Award, as well as the 2016 Romantic Times Reviewers' Choice Award for historical romance. She has been nominated for the NAACP Image Award in Literature, was featured in both the documentary Love Between the Covers and on CBS Sunday Morning. Since the publication of Night Song in 1994, she has been leading the charge for multicultural romance, and has been a constant darling of reviewers, fans, and her peers alike, garnering accolades for her work from the likes of The Wall Street Journal, People Magazine, and NPR.
To read more about Beverly, visit her at www.BeverlyJenkins.net.