THE TROOP, by Cutter
Oh! The Horror! at Union Market location
Sunday, July 28, 11:30 am
Are a you a fan of scary reads? Are you worried that something wicked this way comes? Do you get excited by the antics of ghosts, goblins, and things that go bump in the night? Oh! the Horror! book group is for you. On the last Sunday of the month this group meets at Politics and Prose Union Market. Oh! the Horror! is led by P&P Union Market's Molly Harbage (union@politics-prose.com).
This group meets at Union Market on the last Sunday of every month.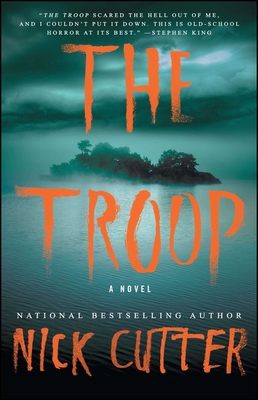 $16.99
In Stock—Click for Locations
Description
---
WINNER OF THE JAMES HERBERT AWARD FOR HORROR WRITING
"The Troop scared the hell out of me, and I couldn't put it down. This is old-school horror at its best." —Stephen King

Once every year, Scoutmaster Tim Riggs leads a troop of boys into the Canadian wilderness for a weekend camping trip—a tradition as comforting and reliable as a good ghost story around a roaring bonfire. But when an unexpected intruder stumbles upon their campsite—shockingly thin, disturbingly pale, and voraciously hungry—Tim and the boys are exposed to something far more frightening than any tale of terror. The human carrier of a bioengineered nightmare. A horror that spreads faster than fear. A harrowing struggle for survival with no escape from the elements, the infected…or one another.

Part Lord of the Flies, part 28 Days Later—and all-consuming—this tightly written, edge-of-your-seat thriller takes you deep into the heart of darkness, where fear feeds on sanity…and terror hungers for more.
About the Author
---
Nick Cutter is a pseudonym for an acclaimed author of novels and short stories. He lives in Toronto, Canada.