ADIÓS A LA REVOLUCIÓN by Francisco Ángeles NOTE: Meeting Online
Tuesday, August 17, 7:30 pm
El club de lectura en español se reúne cada tercer martes del mes a las 7:30 p.m. en Politics and Prose desde hace más de 15 años. El grupo es muy especial en su composición con representantes de los Estados Unidos, y de muchos países latinoamericanos y España, con amplia y variada formación cultural de todas partes del mundo; y una lista de distribución de email de más de 150 personas, actuales participantes y seguidores del grupo desde otros países.
El Club lee literatura latinoamericana contemporánea haciendo énfasis en leer autores que se han formado después del Boom del latinoamericano aunque en ocasiones se incluyen los "monstruos sagrados ". El Club lee novelas, biografías y novelas históricas de autores de casi todos los países latinoamericanos y que abarcan un amplio espectro. No se leen traducciones siendo las únicas excepciones los autores portugueses, brasileros o norte americanos de descendencia latinoamericana.
Hemos disfrutado y comentando más de 60 libros. En tres ocasiones hemos tenido el placer te tener invitados especiales, dos autores, uno boliviano y otro chileno, este último, Roberto Brodsky, con quien tuvimos la oportunidad de comentar Bosque Quemado que habíamos leído para es mes. El tercer invitado fue el curador de la obra de Gabriela Mistral quien estaba de visita en la ciudad y gentilmente accedió a reunirse con nosotros.
Todos están bienvenidos a participar en las charlas y comentarios e intercambio de ideas durante las reuniones de cada mes. Cada sesión es una experiencia única y cada reunión brinda la oportunidad de tener un mejor entendimiento de la obra leída y escuchar otros puntos de vista.
Spanish Language Bookgroup
The Spanish Book Club was established over five years ago and has been meeting regularly every third Tuesday of the month at 7:30 p.m. at Politics and Prose on the lower level by the coffee shop. Our group is culturally diverse with members from Latin America, Spain, and the United States with unique life experiences. The club has an email list of more than 150 people, actual participants and followers, in the U.S. and abroad.
The Club reads contemporary Latin American literature. The intent is to explore authors from the "McOndo" era. Occasionally we read "classics" from the magic realism and other periods. The Club has read novels, historic novels, and biographies on different topics written by a wide variety of authors from Latin America and Spain. We do not read translations with the exception of Portuguese, Brazilian, and American authors of Latin American descent.
We have enthusiastically discussed over 60 books. On three occasions, we have received guests - two authors, one from Bolivia, and most recently, one from Chile, Roberto Brodsky, with whom we had the privilege to discuss Bosque Quemado. On the third occasion, the Club met with the Chilean curator for the works of Gabriela Mistral.
Feel free to join us. Every session is a unique experience with lively discussions and exchanges. Even if you do not like what you read, you will have the opportunity to listen to differing points of view, and you will leave with a better understanding of the book.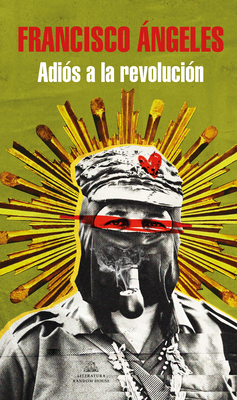 $19.95

In Stock—Click for Locations
Description
---
«Era la sonrisa de una persona que siente amor -le dije a Sophia-. Por la vida, por la gente, por sus ideales, por lo que sea, pero siente amor. Eso es lo único importante: siente amor»

Emilio, emigrante peruano en Filadelfia, profesor de arte en una de las universidades más prestigiosas de los Estados Unidos, tiene un apasionado affaire con Sophia, una joven estudiante de la clase alta norteamericana a la que convierte en discípula y a la que seduce apelando al atractivo de los procesos revolucionarios en América Latina. La inevitable ruptura trae, como secuelas, un matrimonio en ruinas, una vocación puesta en duda y una salud mental doblegada por los fármacos.

Emilio queda en la lona hasta que, pocos años más tarde, Sophia reaparece de la manera más imprevista: desde México, las noticias informan que ha sido detenida en Chiapas junto al Ejército Zapatista que lidera el Subcomandante Marcos. ¿Cómo Sophia, la rica estudiante de arte norteamericana, termina envuelta en una aventura armada en México? ¿Podrá Emilio resolver el misterio, rescatarla de su prisión y salvar así la última oportunidad de ser feliz. 

Esta historia, colmada de vértigo, combina un relato de amor descarnado con un ingenioso empleo de las fórmulas clásicas de la narrativa policial. Con Adiós a la revolución, su novela más notable, Francisco Ángeles se consolida como una de las voces más destacadas entre los escritores de su generación.

ENGLISH DESCRIPTION

"It was the smile of a person who feels love," I told Sophia. "Love for life, for people, for their ideals, for whatever, but feels love. That is the only important thing: to feel love."
 
Emilio, a Peruvian immigrant in Philadelphia, an art professor at one of the most prestigious universities in the United States, has a passionate affair with Sophia, a young student from the upper class whom he turns into a devoted student and whom he seduces by appealing to the allure of the revolutionary processes in Latin America. The inevitable breakup brings, as collateral damage, a broken marriage, a career that he is now questioning, and a mental health ruined by drugs.
 
Emilio remains down in the dumps until, a few years later, Sophia reappears in the most unexpected way: the news from Mexico reports that she has been detained in Chiapas along with the Zapatista Army led by Subcomandante Marcos. How does Sophia, the wealthy American art student, end up entangled in an armed adventure in Mexico? Can Emilio solve the mystery, get her out of prison, and thus save his last chance at happiness.
 
This thrilling story combines a stark love story with a creative use of the classic formulas of police novel plots. With Goodbye Revolution, his most notable novel, Francisco Ángeles positions himself as one of the most prominent voices among writers of his generation.
About the Author
---
Francisco Ángeles (Lima, 1977) es autor de las novelas La línea en medio del cielo (2008), Austin, Texas 1979 (2014) y Plagio (2016). Ha publicado textos de crítica y ficción en medios académicos y periodísticos de varios países. Ha participado en antologías de escritores peruanos contemporáneos (Disidentes 1 y Selección Peruana), así como en antologías de autore s latinoamericanos en Estados Unidos, país donde reside hace una década (Estados Hispánicos de América, Solo cuento, Casa de locos, entre otras). Actualmente vive en una zona rural cerca de la frontera entre Illinois y Iowa. Adiós a la revolución es su novela más reciente.