WHEN I ARRIVED AT THE CASTLE, by Carroll
The Graphic Novel Book Group is led by P&P's Adam Wescott awescott@politics-prose.com and starting in March will now meet on the third Sunday of every month at 5 p.m. in the Den Coffeehouse at the Connecticut Avenue NW location.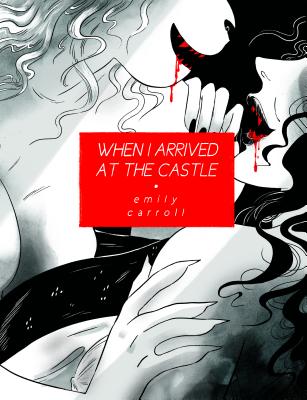 $15.00
In Stock—Click for Locations
Description
---
Like many before her that have never come back, she's made it to the Countess' castle determined to snuff out the horror, but she could never be prepared for what hides within its turrets; what unfurls under its fluttering flags. Emily Carroll has fashioned a rich gothic horror charged with eroticism that doesn't just make your skin crawl, it crawls into it.
About the Author
---
Emily Carroll is a writer and artist of numerous award-winning comics, including the horror collection Through the Woods, which won both an Eisner and the British Fantasy Award for 2014. Her online comics work include numerous short stories, with subject matter ranging from haunted rivers to ravenous hand lotions. Her most recent work is a graphic novel adaptation of Laurie Halse Anderson's 1999 novel Speak. She lives in Stratford, ON with two dogs, one cat, and her wonderful and talented wife, Kate.