CAPITALISM AND FREEDOM, by Friedman
he Bipartisan Book Group is a group of self-identified liberals and conservatives attempting to bridge the partisan divide by having civilized discussions about controversial topics. Each month, group members read a book about a sensitive political issue – guns, immigration, race, the state of liberal democracy, alienation in America – and share views about the book and relevant personal experiences. Examples of the titles of books read so far include Rising Out of Hatred (Eli Saslow), Melting Pot or Civil War? (Reihan Salam), The Gun Debate (Philip Cook, Kristin Goss), and Alienated America (Timothy Carney).
The goal of the group is not conversion but conversation and understanding. We're not aiming to determine winners or losers but to create opportunities for people to speak freely with each other over matters about which they disagree. We want to establish a space where people can step outside their echo chambers and engage with, and more fully comprehend, those with differing points of view. We prize respectful engagement on difficult subjects.
The group meets every first Sunday of each month at 5 p.m.. If you're interested, please join us!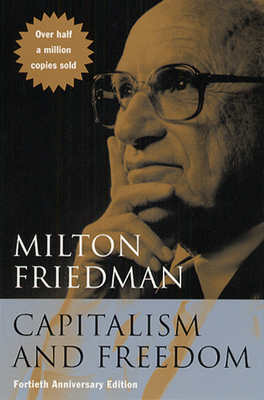 Description
---
Selected by the Times Literary Supplement as one of the "hundred most influential books since the war"

How can we benefit from the promise of government while avoiding the threat it poses to individual freedom? In this classic book, Milton Friedman provides the definitive statement of his immensely influential economic philosophy—one in which competitive capitalism serves as both a device for achieving economic freedom and a necessary condition for political freedom. The result is an accessible text that has sold well over half a million copies in English, has been translated into eighteen languages, and shows every sign of becoming more and more influential as time goes on.
About the Author
---
Milton Friedman is a senior research fellow at the Hoover Institution, Stanford University, and the Paul Snowden Distinguished Service Professor Emeritus of Economics at the University of Chicago. In 1976 he was awarded the Nobel Prize in economics. He has written a number of books, including two with his wife, Rose D. Friedman—the bestselling Free to Choose and Two Lucky People: Memoirs, the latter published by the University of Chicago Press.