Sale Books Explained
In addition to the many new books that P&P stocks at regular prices, our flagship store carries a substantial number of deeply discounted books. The term for these in the book business is "remainders" but at P&P they're called "sales books" and are shelved in a separate section. To give the section greater prominence and allow for growth, it was moved in March 2018 from the store's lower level to a newly-built room on the upper level. For anyone new to sale books, we've compiled a little explainer below. Happy hunting!
Q. Where do sale books come from?
We buy them title by title from remainder wholesalers. Almost none come from P&P's regular inventory.
Q. Why can't your staff look up whether you have a sale book in your inventory?
Sale books aren't included in our regular inventory or itemized in the same way as our full price books. Many come in small quantities and can't be reordered, so they need to be cataloged differently.

This also helps us to keep costs down and bring you a bargain.
Q. I saw a particular book here a month ago. Will you be getting any more?
Maybe. Sale books are by definition limited quantities. Often, once we're out, we're out. But the business is unpredictable. We can't tell in advance what will and won't be remaindered. The best rule of thumb is to buy it when you see it.
Another tip: think of the sale section as a treasure trove. Like used-book stores, the best things you'll find there will probably be surprises.
Week's Best Deals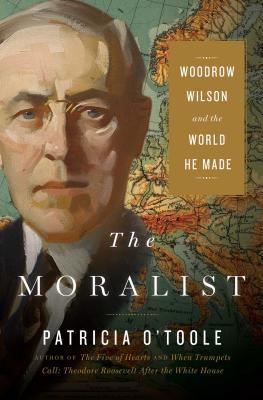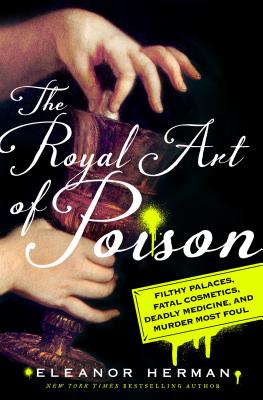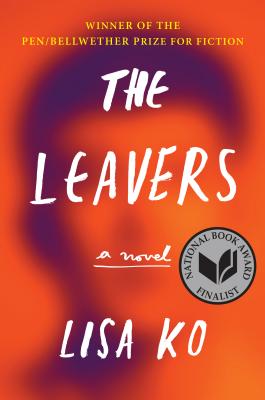 Woodrow Wilson (1856-1924) has been both celebrated and vilified, and in The Moralist, her recent biography, Patricia O'Toole focuses on some of the central paradoxes of the man and his legacy. A progressive where economic policy was concerned, Wilson was not interested in leveling the playing field for woman and minorities. While he resisted entering World War I, once convinced that Germany posed a real threat, he became committed to the fight overseas—while at the same time repressing political dissent at home. After the war, he championed liberal internationalism, but failed to persuade the Senate to support the League of Nations. O'Toole, author of When Trumpets Call and The Five of Hearts, vividly brings to life a statesman as high-minded and visionary as he was narrow-minded. Available in hardcover, $12.98.
In popular histories such as Sex with Kings and Sex with the Queen, Eleanor Herman kept readers riveted with true stories of power, murder, and revenge. With The Royal Art of Poison she added toxins to the mix, showing how dangerous it was to be part of court life in medieval Western Europe. Using royal archives as well as modern forensic research, Herman catalogs the deadly ingredients that could be slipped into food, drink, or clothing. She describes the royal families' use of tasters to foil murder plots and their recruitment of convicts as guinea pigs for possible antidotes. Deliberately introduced or not, toxins were everywhere, and Herman paints a horribly fascinating picture of unsanitary quarters, unwashed bodies teeming with lice, makeup laced with lead, mercury, and arsenic, and medications concocted from the renderings of freshly executed prisoners. Available in hardcover, $9.98.
Lisa Ko's powerful first novel, The Leavers, paints an unforgettable picture of our brutal immigration laws. Though Polly Guo came to the U.S. from China undocumented, her son was born here. The two live in New York City, where Polly is a manicurist. Deming is eleven when, one day, Polly doesn't come home from work. Deming first stays with friends then, as his mother's disappearance threatens to become permanent, is taken to a foster home. Eventually adopted by a white couple, Deming is relocated to the country and renamed Michael. He grows up confused and angry, never really knowing if Polly abandoned him or whether he's American, Chinese, or Chinese American. Written with deep compassion for people caught in circumstances that offer no good choices, Ko's novel won the 2016 PEN/Bellwether Prize for Fiction, was a finalist for the National Book Award, and landed on innumerable Best of the Year lists. Available in hardcover, $9.98.