(202) 362-2408
MON – SAT: 8 a.m. – 10 p.m.
SUN: 8 a.m. – 8 p.m.
Located on the lower level of the bookstore, The Den is an intimate space to gather for breakfast, lunch, and dinner. Enjoy locally-sourced dishes, outstanding coffee, craft beers and New World wine.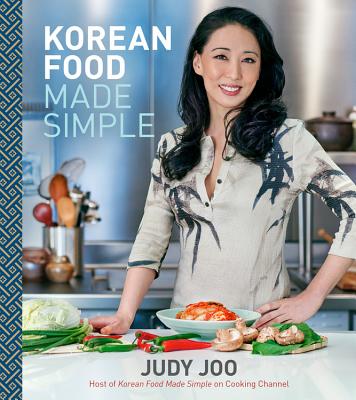 COOKBOOK RECIPE OF THE MONTH
Korean Rice Bowl
with rice, house kimchi, sliced avocado, black sesame, green onions, and seaweed (VV),
9.25
Korean Food Made Simple by Judy Joo, (Houghton Mifflin, 30)
starting at 8 a.m.
PASTRIES
see daily selection and prices in case
GRANOLA & YOGURT
with Fresh Blueberries & Honey (V)
3.50
CHIA BANANA MASH
with Cinnamon & Candied Peanuts (GF, VV)
3.50
served all day
CUCUMBER & AVOCADO
with Red Pepper Turmeric Hummus, Fried Quinoa
& Za'atar on Toasted Multigrain (VV)
7

SALVADORAN CORN CAKE
Poached Egg, Queso Fresco, Salsa Roja, Avocado
& Microgreens on a Parmesan Corn Cake (GF, V)
9.50

SMOKED SALMON & DILL
with Whipped Cream Cheese, Shaved Red Onion
& Pickled Mustard Seeds on Marble Rye
9
ADD ONS
add to anything
• Poached Egg 1
• Ham 3
• Smoked Salmon 5
starting at 11 a.m.
RED & WHITE QUINOA SALAD
with Sage Roasted Butternut Squash, Cranberries, Arugula,
Maple Vinaigrette & Pecans (GF, VV)
8
PEANUT NOODLE & KALE
Soba Noodles with Edamame, Pickled Ginger, Radish,
Black Sesame Seeds, Kale & Peanut Sauce (VV)
8
KOREAN RICE BOWL
Rice, House Kimchee, Sliced Avocado,
Black Sesame, Green Onions & Seaweed
9.25
SOUP OF THE DAY
Made from scratch daily (V)
5
starting at 11 a.m.
GRILLED CHEESE

CLASSIC
Sharp White Vermont Cheddar on Country White (V)
8

TOMATO & PESTO
Sharp White Vermont Cheddar, Sliced Tomato
& Basil Pesto on Ciabatta (V)
9

TURKEY & AVOCADO
Smoked Turkey, Mashed Avocado, Sliced Tomato,
Cucumber & Basil Pesto Mayo on Multigrain
9
ADD ONS
add to anything
• Poached Egg 1
• Ham 3
• Smoked Salmon 5
ESPRESSO 2.80

MACCHIATO 3

CORTADO 3.50

CAPPUCCINO 3.75

LATTE 4
MOCHA 4.90

AMERICANO 2.50

DRIP 2.50

COLD BREW 3.65
CUPPA TEA 2.75

TEA POT 4.50

CHAI LATTE 4.25

LONDON FOG 4.85
MATE LATTE 4.85

MATCHA LATTE 4.85

HOT CIDER 2.40/3.50

HOT CHOCOLATE 3.80/4.50

ICED TEAS 2.65
All beer is 6 per bottle.


THE PUBLIC PALE ALE
DC Brau
Washington, DC

PEPPERCORN SAISON
Three Stars
Washington, DC

BLOODLINE IPA
Flying Dog
Frederick, MD

LUCKY #7 PORTER
Evolution
Salisbury, MD

SKYLINE LAGER
Seven Arrows
Waynesboro, VA
All wine is 8 per glass.


BLENHEIM VINEYARDS CHARDONNAY
Charlottesville, Virginia
2014

RED NEWT DRY RIESLING
Finger Lakes, New York
2013

OX-EYE VINEYARDS, PINOT NOIR
Shenandoah Valley, Virginia
2014

RAPPAHANOCK CELLARS, CABERNET SAUVIGNON
Huntly, Virginia
2015
CIDER
WYNDRIDGE CRAFTY CIDER
Dallastown, VA


H A P P Y H O U R
WEEKDAYS 4 – 7 p.m.
$2 Off All Beer & Wine
starting at 4 p.m.
BREAD PUDDING
Toffee Rum Sauce, Spiced Apples, Whipped Cream
5
CAMPFIRE TOAST
Toasted Brioche, Nutella, Torched Marshmallows & Graham Cracker Crumbles
6
GF = Gluten Free
V = Vegetarian
VV = Vegan
The Den is operated in partnership with Matt Carr, co-founder of the excellent nearby market and eatery Little Red Fox. The space features expanded seating, improved furnishings and lighting, and a new menu including dinner options as well as wine and craft beer.
Visitors to The Den will find superb coffee, along with a new and varied selection of made-to-order menu items. The ever-changing selection of food choices include daily fresh baked pastries, tartines, soups, and desserts. Locally sourced, farm-to-table produce is featured whenever possible.
For inquiries, please contact cafe@politics-prose.com