New folk
Offa Rex (Olivia Chaney & the Decemberists), The Queen of Hearts (Nonesuch, $16.98) – Colin Meloy has always harkened back to folk ballads and chanteys in his songs for the Decemberists. Now, recruiting British singer Olivia Chaney as lead vocalist, the group goes back to the source in a wonderful album of folk-rock treatments of traditional English, Irish and Scottish tunes. Songs like "Willy O'Winsbury," "The Old Churchyard" and "Blackleg Miner" are given dynamic performances, along with an accordion medley of two Morris dance tunes, and a spare, stately version of Ewan McColl's "The First Time Time Ever I Saw Your Face." If you enjoy recordings from the golden age of British folk-rock (Steeleye Span, Fairport Convention, and the Albion Band), you will enjoy The Queen of Hearts.
NOTE: Olivia Chaney was also one of the four vocalists featured on the Kronos Quartet's recent Folk Songs (Nonesuch, $16.98)
New Jazz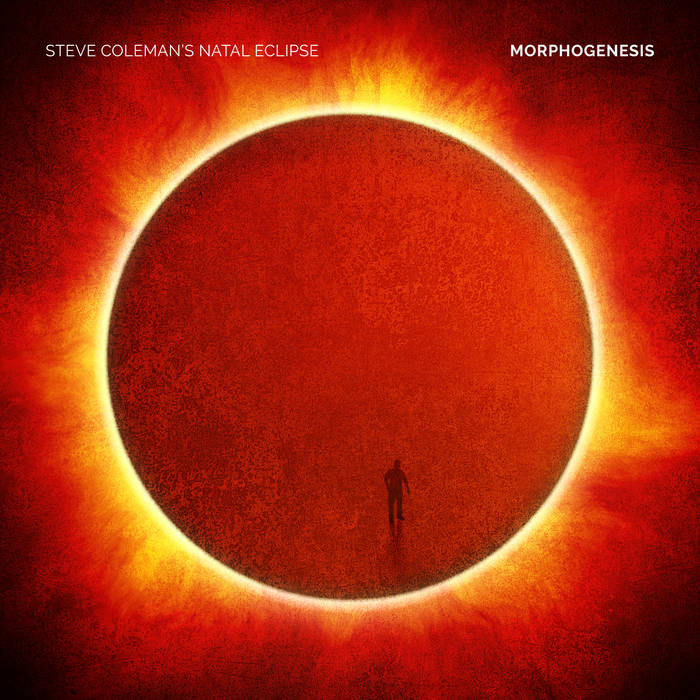 Charles Lloyd New Quartet, Passin' Thru (Blue Note, $14.98) – Tenor saxophonist Charles Lloyd's "New Quartet" is celebrating ten years as a working unit. Pianist Jason Moran, bassist Reuben Rogers, and drummer Eric Harland combine with Lloyd's tenor and flute, and take Lloyd's compositions to new heights, as well as dig in to the traditional songs, spirituals and pop tunes that are also in their repertoire. Passin' Thru was recorded live last summer in Santa Fe, and mixes five new tunes with Lloyd staples "Passin' Thru" (first performed in 1963 during a stint in Chico Hamilton's group) and "Dream Weaver" (first recorded with Lloyd's influential 1960s quartet with Keith Jarrett, Cecil McBee, and Jack DeJohnette).
Steve Coleman's Natal Eclipse, Morphogenesis (Pi Recordings, $16.98) – Alto saxophonist, composer (and MacArthur "genius" grant winner) Steve Coleman continues his innovative compositions and musical collaborations—this time with a large group featuring alto and tenor saxes, trumpet, clarinet, violin, voice (Jen Shyu), piano, bass, and percussion. Coleman has used many systems to inspire his music in the past—African Diaspora sacred traditions, biology and geometry—and the compositions on Morphogenesis "stem from a variety of motions-the feints, jabs, bobbing, weaving and variety of punches-found in boxing" (a subject and metaphor that's firmly in the jazz tradition).
"Summer of Love" display table
We're featuring a "Summer of Love" book and CD display near our info desk.
Here are some CDs that are on display:
Monterey Pop (Salvo, 4 CDs, $36.98) – Four CDs of the music from this pioneering "pop" festival, featuring Jimi Hendrix, Otis Redding, the Who, Jefferson Airplane, Janis Joplin, Ravi Shankar, the Byrds, the Mamas and the Papas, and many more.
Allen Ginsberg, The Complete Songs Of Innocence And Experience (Omnivore, 2 CDs, $22.98) – A just-reissued set from two sessions featuring Ginsberg's very musical recitation of William Blake's Songs of Innocence and Experience: a 1969 collaboration with jazz legends Don Cherry, Elvin Jones, and Bob Dorough, and 1971 sessions with cellist/composer/singer Arthur Russell, which also features three Tibetan mantras with a Buddhist choir.
And a rotating group of influential albums released in 1967: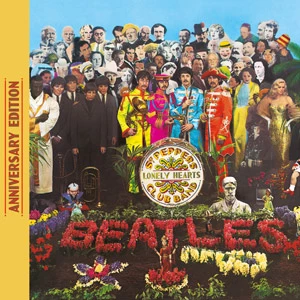 The Beatles, Sgt. Pepper's Lonely Hearts Club Band: Anniversary Edition (Capitol, 2 CDs, $24.98)
Aretha Franklin, I Never Loved A Man The Way I Love You (Atlantic Records, $16.98)
Antonio Carlos Jobim, Wave (A&M Records, $11.98)
Miles Davis Quintet, Sorcerer (Columbia Records, $6.98)
Pages