New: Emmylou Harris & Rodney Crowell
In 2013, long-time musical partners Emmylou Harris and Rodney Crowell reunited for a wonderful album, Old Yellow Moon. Their follow-up, The Travelling Kind (Nonesuch, $17.98), is just as delightful: they wrote some new songs, covered a few old ones, swing with their touring band, and sing sweet harmonies that are the best around.
NOTE: Mark your fall calendars; Emmylou and Rodney will play the Birchmere on September 10 and 11.
Pulitzer Prize for Music: Julia Wolfe & John Luther Adams
Julia Wolfe won the Pulitzer Prize for Music this spring for her work, Anthracite Fields, for chorus and the "electrified" sextet of instruments (piano, cello, clarinet, bass, electric guitar, percussion) that make up the long-running Bang On a Can All-Stars. Anthracite Fields will be issued on CD in the fall. Her album from last year—a vocal and instrumental suite on John Henry, Steel Hammer (Cantaloupe Music, CD, $16.99), featuring Trio Mediaeval and the All-Stars, is highly recommended.
Ms Wolfe is a founding member of the new music organization Bang On a Can (along with composers David Lang and Michael Gordon), which has commissioned and performed new music for over 25 years.
The Bang On a Can All-Stars brand-new album, Field Recordings (Cantaloupe Music, CD & DVD, $19.99), features all compositions by the three co-founders, plus Steve Reich, Christian Marclay, Jóhann Jóhannsson, Anna Clyne, Todd Reynolds, Tyondai Braxton, Mira Calix, Nick Zammuto, Florent Ghys, and Bryce Dessner. Five of the compositions have accompanying videos featured on the DVD.
NOTE: There will be free outdoor performances of John Luther Adam's Sila this Friday and Saturday at Constitution Gardens and Jefferson Memorial. Read Anne Midgette's preview in the Washington Post.
John Luther Adams won last year's Pulitzer for Become Ocean (Cantaloupe Music, CD & DVD, $19.99).
Keith Jarrett at 70
There are two new releases celebrating the pianist's 70th birthday (and the 40th anniversary of his most famous solo performance, The Köln Concert).
On Creation (ECM, $18.98), instead of releasing an entire concert recording, Jarrett chose and sequenced his favorite sections from his 2014 solo concerts into a new suite.
Jarrett has recorded classical music over the years, including Bach, Handel, Shostakovich, and Lou Harrison. On Barber/Bartók Piano Concertos (ECM, $18.98), he performs Samuel Barber's Piano Concerto, Op. 38, and Béla Bartók's Piano Concerto No. 3, plus an added solo Tokyo Encore.
Jarrett talked about his solo projects on NPR's Weekend Edition Sunday.
Music Book Events: Philip Glass & Banning Eyre on Thomas Mapfumo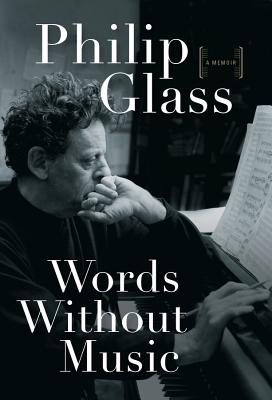 Composer Philip Glass will be speaking at Sidwell Friends about his memoir, Words Without Music (Liveright Books, $29.95), on Sunday, May 17. The book is a terrific read: it starts with Mr. Glass's early life in Baltimore, and continues at a whirlwind pace to Chicago, New York, Paris; later he travels the world collaborating on theater, dance, and movie projects, as well as performing with his Ensemble. You witness the years of hard work he put in to achieve his composing voice, and his never-ending curiosity for new sights, sounds and visions.
We will also be selling a selection of Mr. Glass's CDs on his label, Orange Mountain Music, including
The Complete Piano Etudes, The Dublin Guitar Quartet Plays Philip Glass, Einstein on the Beach (Highlights), Koyaanisqatsi, and How Now/Strung Out (the first recorded performance by Mr. Glass).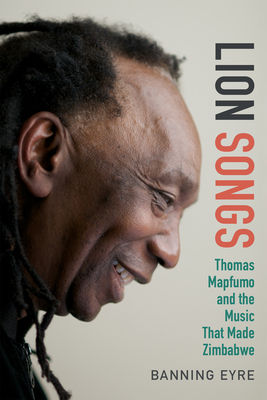 On Tuesday, May 19, at the Busboys and Poets Brookland at 6:30, author, radio producer, and musician Banning Eyre will talk about his new book, Lion Songs: Thomas Mapfumo and the Music That Made Zimbabwe (Duke University Press, $34.95). Mapfumo created a new musical genre, called chimurenga, incorporating the traditional Zimbabwean mbira, and was closely identified with the country's freedom struggle in the 1970s. Later, he went into exile, and is now living in the U.S. Banning Eyre (producer for the radio show, Afropop Worldwide) has known Mapfuno for over 25 years, and has toured with and played in his band.
The audio companion to the book, Lion Songs: Essential Tracks in the Making of Zimbabwe ($15) is also now available, compiled by Mr. Eyre, and includes recordings from 1973 to 2010.
Pages