CD & BOOKS: SGT. PEPPER'S LONELY HEARTS CLUB BAND: 50TH ANNIVERSARY
"It was twenty years ago today, Sgt. Pepper taught the band to play…" sang Paul McCartney to kick off the album that was released on June 1, 1967 in the U.K., and the next day in the U.S. Sgt. Pepper's Lonely Hearts Club Band: Anniversary Edition (Capitol, 2 CDs, $24.98) is a culturally important album, and sonically groundbreaking as well, as the Beatles pushed the boundaries of what was possible in the studio. "A Day in the Life" remains a masterpiece.
Producer George Martin and the Beatles spent their energy making the mono mix (with the stereo mix as an afterthought); now Martin's son, Giles Martin, has produced a brand new stereo mix for the 50th anniversary edition. The most exciting part is the CD 2 of the package: alternate takes of all the songs, plus multiple takes on two songs that were meant to be included on Sgt. Pepper's: "Strawberry Fields Forever" and "Penny Lane."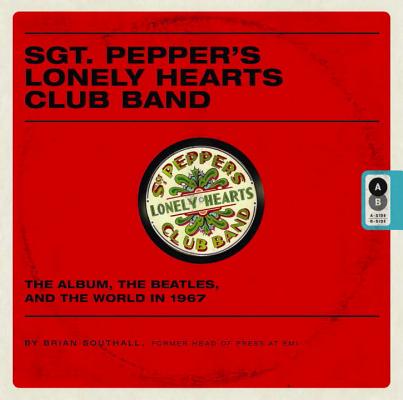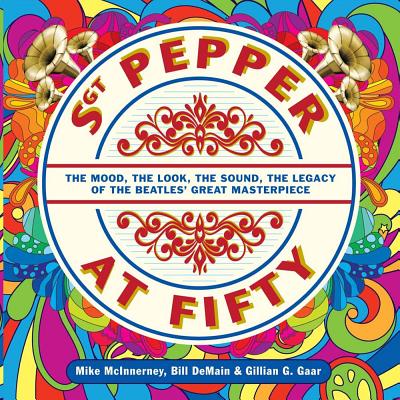 Two recent books have just come out, setting the pop and political scenes from 1967, as well as exploring the sessions themselves:
Sgt. Pepper's Lonely Hearts Club Band (Imagine!, $30) by Brian Southall
Sgt. Pepper at Fifty (Sterling, $24.95) by Mike McInnerney, Bill DeMain & Gillian G. Gaar
ELECTRIC STRINGS
Bill Frisell & Thomas Morgan, Small Town (ECM, $18.98) – On Small Town, recorded live at the Village Vanguard, electric guitarist Bill Frisell and bassist Thomas Morgan bring their melodic approach on a variety of material: there's a tribute to drummer Paul Motian on his tune "It Should Have Happened a Long Time Ago," a workout on Lee Konitz's "Subconscious Lee" and John Barry's "Goldfinger." There's the Carter Family's "Wildwood Flower," some Frisell originals, "Small Town" and "Song for Andrew No. 1" and some spontaneous improvisations. As always, Frisell's spacious and song-like approach shines through.
Jaco Pastorius, Truth, Liberty & Soul: Live in NYC: The Complete NPR Jazz Alive Recordings (Resonance Records, 2 CDs, 24.98) – Electric bassist Jaco Pastorius revolutionized his instrument, with his remarkable technique, tone, musicianship and singing basslines—on his solo albums, with Weather Report and Joni Mitchell, and later, with his big band. Jaco put together an expanded version of his Word of Mouth Big Band for a special appearance on June 27, 1982, at Avery Fisher Hall, as part of George Wein's Cool Jazz Festival. The big band included core members Peter Erskine on drums (a former band-mate of Jaco's from Weather Report), Randy Brecker on trumpet, Bob Mintzer on tenor sax, Othello Molineaux on steel pan,s and Don Alias on percussion, plus special guest soloist, harmonica icon Toots Thielemans. The sax, trombone, and trumpet sections were expanded to include some of the city's premier musicians. This is some of the finest music that the Word of Mouth recorded, and is remixed by the original engineer, and released in full for the first time.
SONGS AND SINGERS
Justin Townes Earle, Kids in the Street (New West Records, $13.98) – After his last two albums, Single Mothers (2014) and Absent Fathers (2015), Justin Townes Earle decided to write more new songs – some about places, like Memphis, and some reminiscing about life from ages "15 – 25" as mentioned in his song.
The rocking "Champagne Corolla" starts the album; then more reflective songs like "Maybe a Moment" and "Kids in the Street." Earle also writes new changes on "Same Old Stagolee."
Pokey LaFarge, Manic Revelations (Rounder, $15.98) – Pokey LaFarge has created a sound that could have come from decades ago, mixing the sound of the juke joints and parlors. His fine band, with a horn section, makes his originals timeless.
Como Mamas, Move Upstairs (Daptone Records, $14.99) – The members of the powerful gospel trio Como Mamas are Ester Mae Wilbourn, and her cousins, sisters Della Daniels and Angela Taylor. They sang together growing up in Como, Mississippi, where they also heard the soulful sounds coming from radio station WDIA in Memphis. Their second album is full of praise and gospel gems like "Out of the Wilderness," "He's Calling Me," and "I Know I've Been Changed." The trio is backed up by a stripped-down combo of organ, guitar, bass and drums called the the Glorifiers, four of the funky house musicians at Daptone House of Soul, where the late Sharon Jones recorded).
HUBBLE CANTATA TONIGHT AT THE KENNEDY CENTER
Tonight, May 25, at the Kennedy Center, the centennial celebration of JFK continues with a new work on the themes of space, Hubble Cantata (VIA/Vision Into Art/National Sawdust, $12.99), by Paolo Prestini, with a libretto by Royce Vavrek, and narration by astrophysicist, Dr. Mario Livio. It will be sung by baritone Nathan Gunn, soprano Talise Travigne (Jessica Rivera on the recording), with Julian Wachner conducting the Washington Chorus, and a 20-piece instrumental ensemble, and children's chorus. The performance includes virtual reality elements as well (not included on the CD).
Pages