Leyla McCalla
Leyla McCalla, A Day for the Hunter, A Day for the Prey (Jazz Village, $17.98) – Cellist, singer, and songwriter Leyla McCalla released one of my favorite albums from the last couple of years—Vari-Colored Songs from 2014, on which she put music to a few Langston Hughes poems, and also sang a few Haitian songs she grew up with, in her own arrangements. A Day for the Hunter, A Day for the Prey unveils more original songs, and some Haitian and Louisiana Creole traditional songs. Cello, banjo, guitars, and Cajun fiddle predominate, with special appearances by Rhiannon Giddens (once a band-mate in the Carolina Chocolate Drops) and guitarist Marc Ribot. Highly recommended.
NOTE: The Leyla McCalla Trio will be doing a FREE show this Friday, May 27, in the courtyard of the National Portrait Gallery and American Art Museum. Go see them!
New Jazz
Matt Wilson, Big Happy Family: Beginning of a Memory (Palmetto Records, $16.98) – In paying tribute to his late wife, Felicia, drummer Matt Wilson convened all the members of his three different bands—the Matt Wilson Quartet, Arts & Crafts, and the Christmas Tree-O—to perform some "big group" versions of his songs that were his wife's favorites. There are reflective and bittersweet moments, but Matt Wilson's joy and swinging exuberance as he's leading his bandmates suffuse this heartfelt project.
JD Allen, Americana: Musings on Jazz and Blues (Savant Records, $16.98) – Tenor saxophonist JD Allen's trio with Gregg August on bass and Rudy Royston on drums has been making consistently wonderful records over the course of eight years. On Americana, Mr. Allen works powerful magic on original blues compositions. To quote the saxophonist: "the blues is the gateway to the past and the future of American music…"
New Classical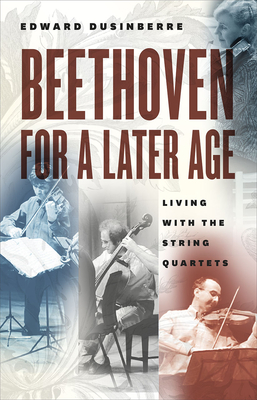 Shostakovich: Symphonies Nos. 5 / 8 / 9 (Deutsche Grammophon, 2 CDs, $21.98) – Following up the first volume of their project, Shostakovich: Under Stalin's Shadow (the Grammy-winning Symphony No. 10), conductor Andris Nelsons and the Boston Symphony Orchestra take on the "pre-war Fifth, the dark, devastating mid-war Eighth, and the playful yet elusive post-victory Ninth." The works were recorded live at Symphony Hall, Boston.
Takács String Quartet & Marc-André Hamelin, Franck & Debussy (Hyperion, $19.98) – The string quartet and pianist collaborate on Franck's Piano Quintet; also on the program is Debussy's String Quartet.
NOTE: The first violinist of the Takács Quartet, Edward Dusinberre, has a new book out, Beethoven for a Later Age: Living with the String Quartets (Chicago, $30), an inside look at how his ensemble works, and a history of the great Beethoven quartets.
Martha Argerich & Friends, 2015 Live from Lugano (Warner Classics, 3 CDs, $19.98) – Ever since she started her Progetto Martha Argerich as part of the Lugano Festival, Ms. Argerich has released affordable box sets of highlights. Her festival showcases younger musicians, often in collaborations with world-class masters. There are works by Schumann, Bartók, Debussy, Brahms, Ries, Turina, Poulenc, Glass, Ginastera, and Bacalov.
Next week
Paul Simon's new album, STRANGER TO STRANGER
Pages