Children's Signed First Editions Book Club
FEBRUARY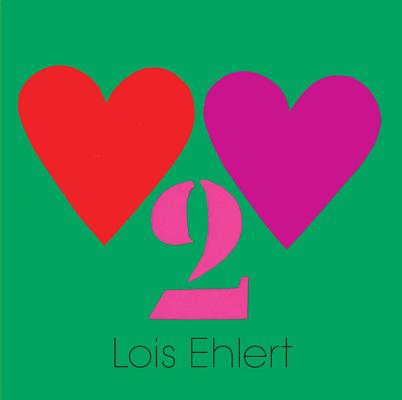 Lois Ehlert
Heart to Heart
(Beach Lane Books, $9.99)
Would you like the chance to own a signed first edition of next year's award winning picture books? Join the Children's Signed First Editions Club and have a first edition, first printing of a newly released children's picture book delivered to your doorstep every month (or pick it up at the store if you prefer). Membership in the club also makes a wonderful gift for a child or fellow collector.
In 2013, our staff selected Locomotive by Brian Floca as a title for the Children's Signed First Editions club. Several months later, it was announced as the winner of one of the American Library Association's highest honors, the Caldecott Medal. Members of the Signed First Editions Club also received Caldecott winner David Wiesner's Mr. Wuffles this past year, which was a 2014 Caldecott honor book. Because Politics & Prose has one of the few Signed First Editions clubs dedicated specifically to children's books, Candlewick gave us the opportunity to offer to our members Flora & Ulysses, written by Kate Dicamillo and illustrated by K. G. Campbell, which subsequently received another of the ALA's highest honors, the Newbery Medal.
The Children's Signed First Editions club has an excellent track record of selecting honored and critically acclaimed books. Long-standing members of the program have received 2012 and 2011's Caldecott winner, A Ball for Daisy by Chris Raschka and Jon Klassen's This Is Not My Hat. Previous selections for the club also included 2012 Horn book honor title, And Then It's Spring written by Julie Fogliano and illustrated by Caldecott Medal winner Erin Stead.
You may choose to enroll in the program for six months, one year, or indefinitely. The cost of each book ($30 or less, including shipping if applicable) will be processed every month when the books arrive at Politics & Prose. You may choose to have us cover your book with an archival book cover for an extra $1.50.
Please enter a credit card under Payment Method when checking out online. We will charge you for the cost of each book using this card throughout the time of the enrollment.
Quantities are limited so sign up early!
Call (202) 364-1919 or email childrenssignedfirst@politics-prose.com for more information or register here today.
We also have an Adults' Signed First Editions Club and a Children's Book-a-Month Club.