Burma Chronicles (Hardcover)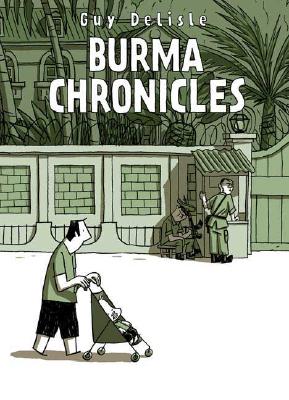 $19.95
Special Order—Subject to Availability
Description
---
A timely and incisive portrait of a country on the tipping point
After developing his acclaimed style of firsthand reporting with his bestselling graphic novels "Pyongyang: A Journey in North Korea "and "Shenzhen: A Travelogue from China," Guy Delisle is back with "The Burma Chronicles." In this country notorious for its use of concealment and isolation as social control where scissors-wielding censors monitor the papers, the de facto leader of the opposition has been under decade-long house arrest, insurgent-controlled regions are effectively cut off from the world, and rumor is the most reliable source of current information he turns his gaze to the everyday for a sense of the big picture.
Delisle's deft and recognizable renderings take note of almsgiving rituals, daylong power outages, and rampant heroin use in outlying regions, in this place where catastrophic mismanagement and ironhanded rule come up against profound resilience of spirit, expatriate life ambles along, and nongovernmental organizations struggle with the risk of co-option by the military junta. "The Burma Chronicles "is drawn with a minimal line, and interspersed with wordless vignettes and moments of Delisle's distinctive slapstick humor.
About the Author
---
Born in Quebec City in 1966, GUY DELISLE spent a decade working in animation in Europe and Asia. In 2005 2006, he accompanied his wife, an administrator for Doctors Without Borders, on a fourteen-month posting in Burma."
Praise For…
---
Praise for Guy Delisle:
"Like last year's
Pyongyang
. . .
Shenzhen
is a casual, dryly witty series of observations . . . A thoroughly engaging memoir."
—The New York Times Book Review