Living with Guns: A Liberal's Case for the Second Amendment (Hardcover)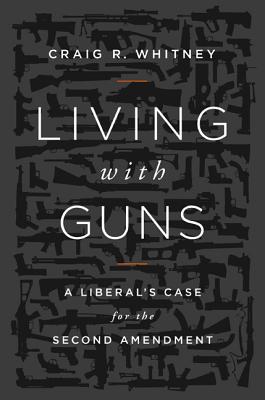 $28.99
Not On Our Shelves—Ships in 1-5 Days
Description
---
A longtime New York Times editor reexamines America's long relationship with guns, finding less than meets the eye in arguments for greater gun regulation
About the Author
---
Craig R. Whitney spent his entire professional career as a reporter, foreign correspondent, and editor at the "New York Times," where he was assistant managing editor in charge of standards and ethics when he retired in 2009. He is the author most recently of "All The Stops." He lives in New York City.
Praise For…
---
Adam Winkler, Author of Gunfight: The Battle over the Right to Bear Arms in America
"Living With Guns is a fascinating and provocative illumination of America's centuries-long battle over gun control. No matter what your views on guns, you'll find yourself unable to put down this riveting history and thoughtful analysis of one of America's most contentious issues. Fair-minded, astute, and balanced, Living With Guns will change the way you think about guns and gun control."

Kirkus"A fresh and balanced argument."
David K. Shipler, author of The Rights of the People and Rights at Risk"Whether you come from the right or the left, this meticulously researched and argued book will make you think hard and reconsider your assumptions. His illuminating research into gun ownership and gun control in early America is an antidote to absolutism. It should be read closely by both sides in the debate."